We are a department e-commerce store that is sure to have what you need or looking for and if not maybe something that peeks your interest. Take a look at our menu or enter an item is the search bar. We're connected to a couple different affiliate companies and we earn a commission if you make a purchase. Our Store Has a Branded line created with 'YOU' in mind. A Brand that's for anyone who have or is in the process of defining who they are mentally and or physically becoming the best version of their Ideal selves. We provide hand picked Vitamins and Supplements from the Worlds Top Brands. Plus, workout and exercise essentials for the active man or woman. Complete with an electronics department for all your gaming, exercise, leisure and home improvement needs. Thank you for your Support!
CREATE YOUR LIFE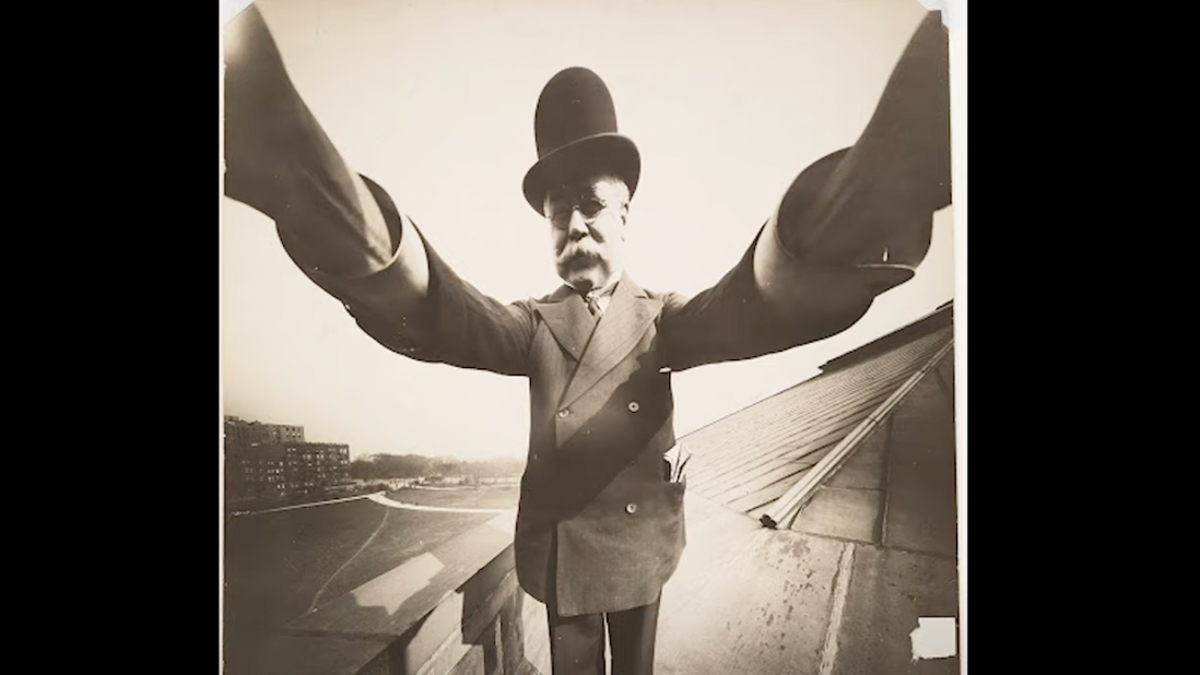 Is the selfie a post-modern testament to radical self-love, or just an annoying trend? I have no idea, but I do have an idea of who took the first selfie in history thanks to this week's viral video. But that's far from all, I'm taking a balanced, all-sides approach to young people's popular culture: There's some good things, some bad things, some stupid things, and some utterly forgettable things.
Kids react to parents dancing to Taylor Swift
I'm a cynical bastard, but even my icicle heart was melted by this TikTok trend: Parents are asking their kids to take videos of the parents dancing to Taylor Swift's "Love Story (Taylor's Version)," then cutting to the front-facing camera to catch the children's reactions to their parents dancing. These are children that are too young to be embarrassed or to worry about whether it's cool or not, so it's just close-ups of beaming little ones whose eyes are full of love, delight, and wonder. Sometimes the world delivers exactly the thing you didn't know you needed, and for me, that's these videos. Embetter your life by watching as many as you can.
Young Dolph's suspected murderer releases track from jail
On the day before the anniversary of the murder of Memphis rapper Young Dolph, one of the men accused of shooting him released a rap song about the case from jail. With vocals recorded on a jailhouse phone, Justin Johnson (aka Straight Drop)'s "No Statements" promises that he will not speak about the murder, with lyrics like, "No statement got to be patient, might make it home before you blink."
G/O Media may get a commission
I wouldn't bet too much on that, though. Somewhere, Johnson's attorney is pulling his hair out for failing to explain that "don't make a statement" includes not talking about the case in a YouTube video. When asked about the track, PaperRoute Woo, an associate of Young Dolph, said, "What's done in the dark gone come to the light so it's all good."
You probably shouldn't support using a murder as a way of getting clicks on YouTube (there's really nothing else to recommend from the track), but if you must, here's the link. 
"Toaster steak" happened
There are so many people using toasters to cook steaks that the London Fire Brigade was forced to issue a warning against the practice. "We're reminding people to only use electrical products for their designated use. Don't cook steaks in a toaster," reads a tweet from the fire brigade.
The toaster steak hashtag features some people sliding rib-eyes into their toasters, but more people saying "Hey, that's pretty stupid." I mean, cooking a steak only requires slapping it onto a hot surface for a few minutes, so it doesn't even make it easier. It just ruins the toaster and the steak.
Dancing like a Koopa and "I'm cold" makeup
Here are a couple of blink-and-you'll-never-know-they-existed cultural farts for you to forget about immediately:
Viral video of the week: Who took the first selfie?
YouTuber Vsauce should be declared a national treasure and preserved in case there's a monumental crisis. His latest video asks, "Who took the first selfie?" An interesting question in itself, but Vsauce's deep dive of an answer is even more fascinating because the first selfie might have been "taken" millions of years ago. Or maybe it was in the 1830s. Maybe Anastasia Romanov, daughter of Russian Tzar Nicolas II, invented the selfie before being murdered by Bolsheviks. Or maybe the selfie didn't exist until 2002, when the word was first used. It really depends on what you mean by "selfie." If you watch the video you'll learn why selfies should be called "felfies," and that there is at least one example of a "reverse-selfie:" a photograph of every human alive with the exception of the person taking the picture.
We have collected RSS feeds from some of our favorite websites and given our customers full access! We know that you want to sit back and enjoy the post, article and gossip and you have the choice to either click here Source or continue with the article. Afterwards, feel free to search our site for related information or both!