Defined Creations is the Brand, the store, and the business that is sure to have what you need or looking for or maybe that little something that peeks your interest. Take a look at our menu or enter an item is the search bar. We're connected to a couple different affiliate companies and we earn a commission if you make a purchase. Our line was created with 'YOU' in mind. A Brand that's for anyone who have or is in the process of defining who they are mentally and or physically becoming the best version of their Ideal selves. We provide hand picked Vitamins and Supplements from the Worlds Top Brands. Plus, workout and exercise essentials for the active man or woman. Complete with an electronics department for all your gaming, exercise, leisure and home improvement needs. Follow us and you just might hear something, read something, learn something or see something that changes your life…. for the good. Thank you for your Support!
CREATE YOUR LIFE
A series of blind tastings awarded Jack Daniel's Bonded the surprise No.1 spot.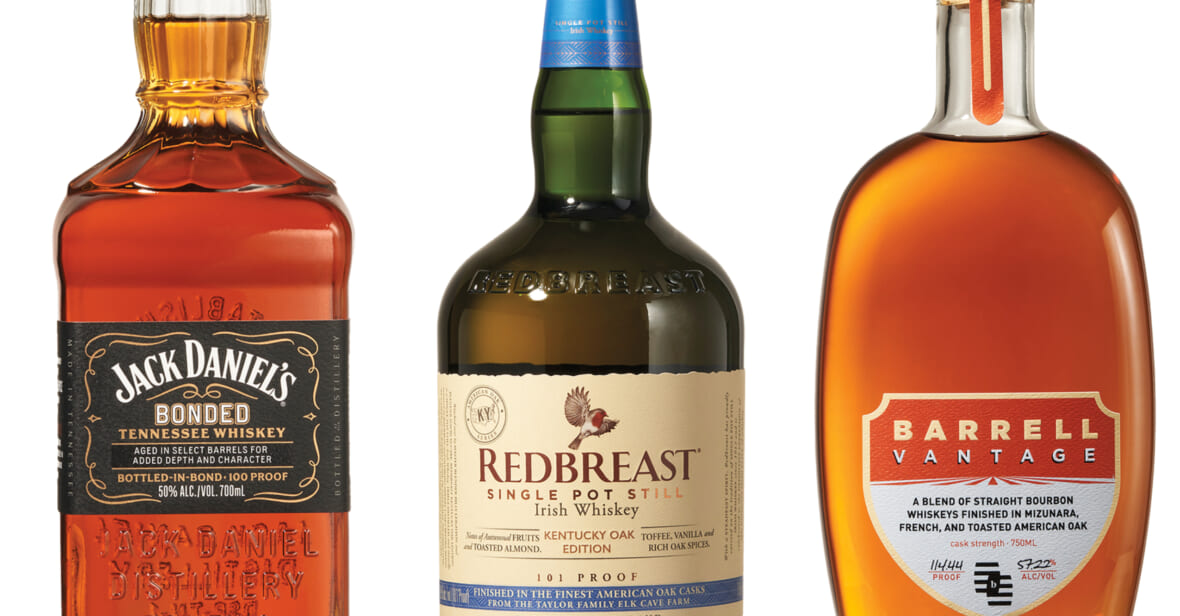 Courtesy: Whisky Advocate
The arms race in the world of whisky (or would you call it a barrel race?) is one that tends to happen at two different paces, so to speak: Gradually, and then all at once.
Spirits mature and develop complexities, they hit the market, sometimes selling out quickly, and then the fun begins: Enjoying the finished product, of course.
To help make sense of it all, Whisky Advocate just released its list of the best whiskies of 2022, something rabid whisky enthusiasts and special-occasion sippers alike can appreciate.
Jack Daniel's
From American single malts to Irish blends and a coveted release from industry titan Jack Daniel's, Whisky Advocate got to work this year (as always) in a series of blind tastings of hundreds of releases.
Top-ranking bottles were scored on a scale of 100 according to quality, value and affordability. The resulting list showcases "the most exciting whiskies of the year," Whisky Advocate Executive Editor David Fleming said.
"We've collected a list of bottles that are best in class for their style as well as great values that might otherwise be overlooked," Fleming said. "Each of these whiskies generates excitement and marks a highlight across a year of tasting."  
If it all seems like the perfect bottle awaits for your bar cart, carefully pore over the list below of the top 10 whiskies of the year, as selected by Whisky Advocate.
10. Nelson Bros. Reserve

Nelson Bros.
The Nelson Bros. journey has been more than a decade in the making, and as a matter of fact, this is just the second of two releases bearing the Nelson Bros. name itself. The resulting whiskey delivers chocolate and spice on the finish, with vanilla malt aroma. 93 points, $60
9. Bruichladdich 8-Year-Old Islay Barley 2013
Bruichladdich
Spend any time among the craggy, beautiful, decidedly rustic coast of Islay and you'll quickly realize it's the land that makes the whisky as much as anything else. Whisky Advocate rightfully points out that this 8-year expression is plenty younger than other ultra-aged luxury whisky on the market, yet loses none of the character or quality. 94 points, $75
8. Limavady Single Barrel (0039)

Limavady
Limavady stands apart in an Irish whiskey scene that continues to roar back to life, namely through a focus on single barrel releases using 100 percent malted Irish barley, like this one. First-fill bourbon casks do the heavy lifting, while sherry casks add a distinct sweetness on the palate and a warm finish. Keep an eye on Limavady for innovation in the world of Irish whiskey. 94 points, $50
7. Blue Note Juke Joint Uncut

Blue Note
Few whiskies go through a journey quite like the spirit that became Blue Note's Juke Joint Uncut. The whiskey is the product of "survivor barrels" that made it through the collapse of Juke Joint's rickhouse in a 2019 summer storm, barrels which were then exposed to extreme heat and thunderstorms while the wreckage was cleaned up. It's remarkable that any bourbon even made it through, and the final product is a remarkable four-year whiskey. 92 points, $42.99
6. Midleton Very Rare 2022 Edition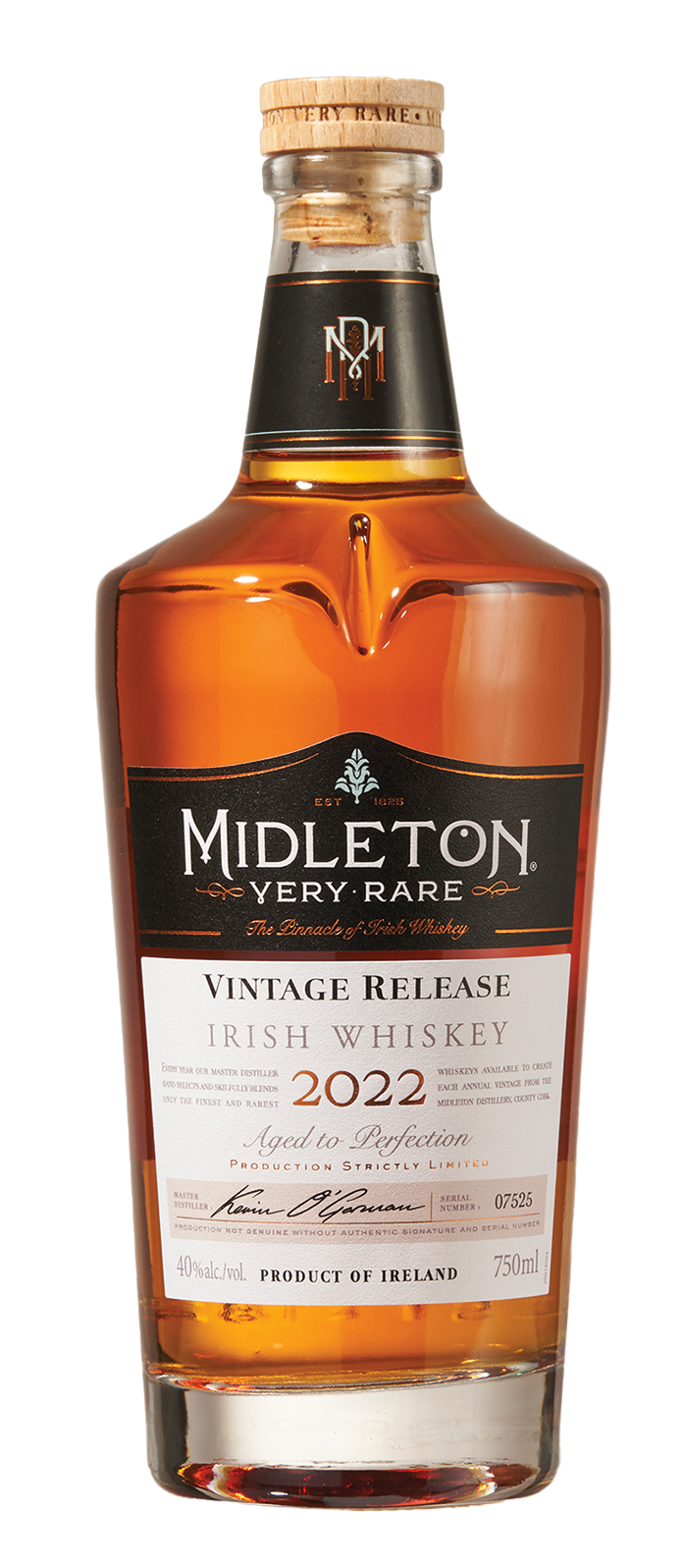 Midleton
Whiskey enthusiasts eagerly await the release of Midleton's Very Rare expression each year, and it's anyone's guess which of the 38 editions consumers and collectors most prefer. In this case, the 2022 iteration blends Irish single-pot still and single-grain whiskies, aged in ex-bourbon American Oak barrels and ranging from 12 to 33 years in age. Call it a "very rare" masterclass in hitting just the right, ultra-delicate balance. 94 points, $200
5. Westward Cask Strength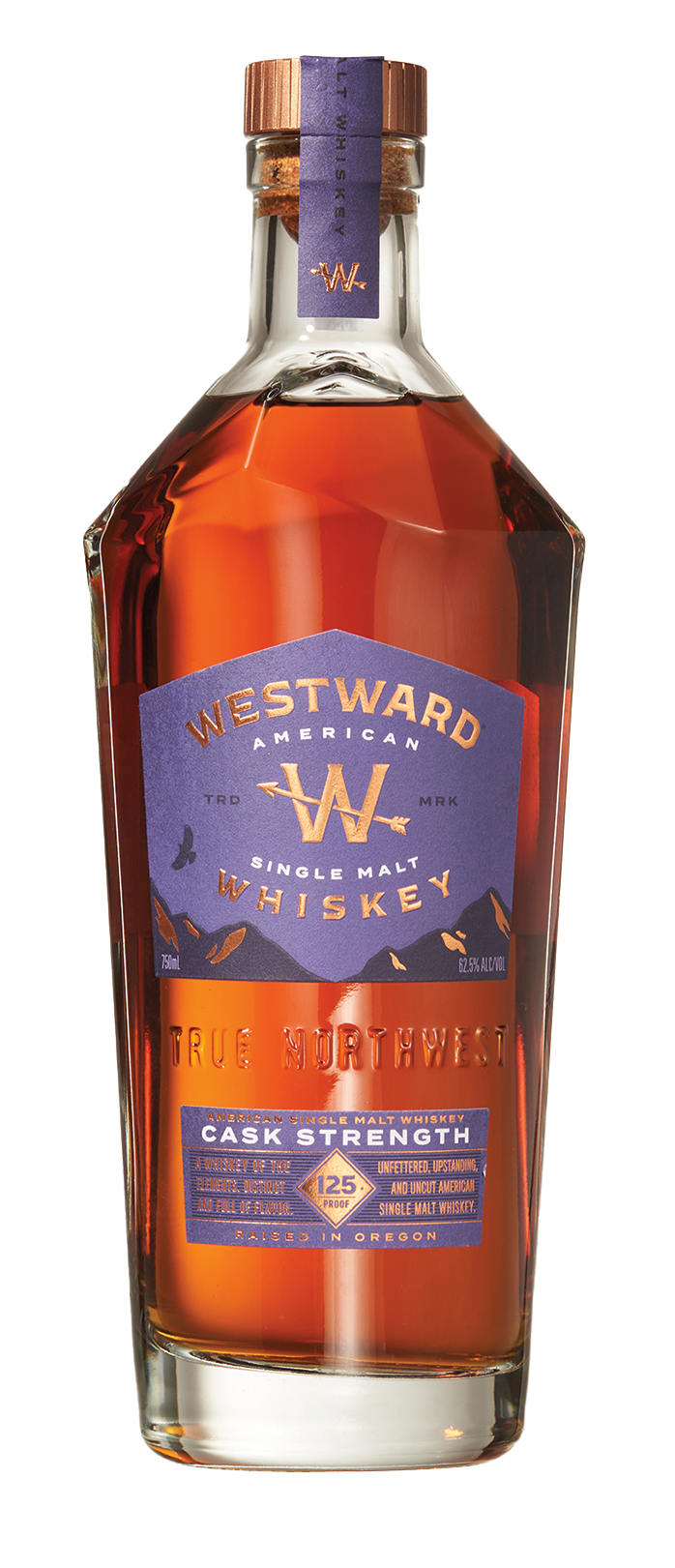 Westward
Westward describes its Cask Strength as "unfiltered, upstanding and uncut," perhaps a nod to its roots working to pioneer the American Single Malt category for a wider audience. The resulting 125-proof whiskey sticks with you, with a bold palate that's utterly distinctive and of course, uniquely American. 94 points, $91.95
4. Dewar's 12-Year-Old

Dewar's
Throw out what you might have thought of Dewar's in the past, or rather, set aside the idea that all Scotch needs a price tag worthy of sticker shock. For just $30, Dewar's is introducing a delightful, revamped take on its 12-Year-Old expression that drinks like a charm in an array of cocktails, or sipped neat. It punches above its weight. and then some. 94 points, $30
3. Barrell Vantage
Barrell Craft Spirits
Those who value a little variety in their blended bourbon will surely find something to appreciate in a wondrous bottle of Barrell Vantage. Mizunara casks, made of extremely rare Japanese Mizunara wood, impart deep woody, spicy notes that play nicely off French and toasted American Oak casks. It's an approach that seems to state that fortune favors the bold. 95 points, $80
2. Redbreast Kentucky Oak Edition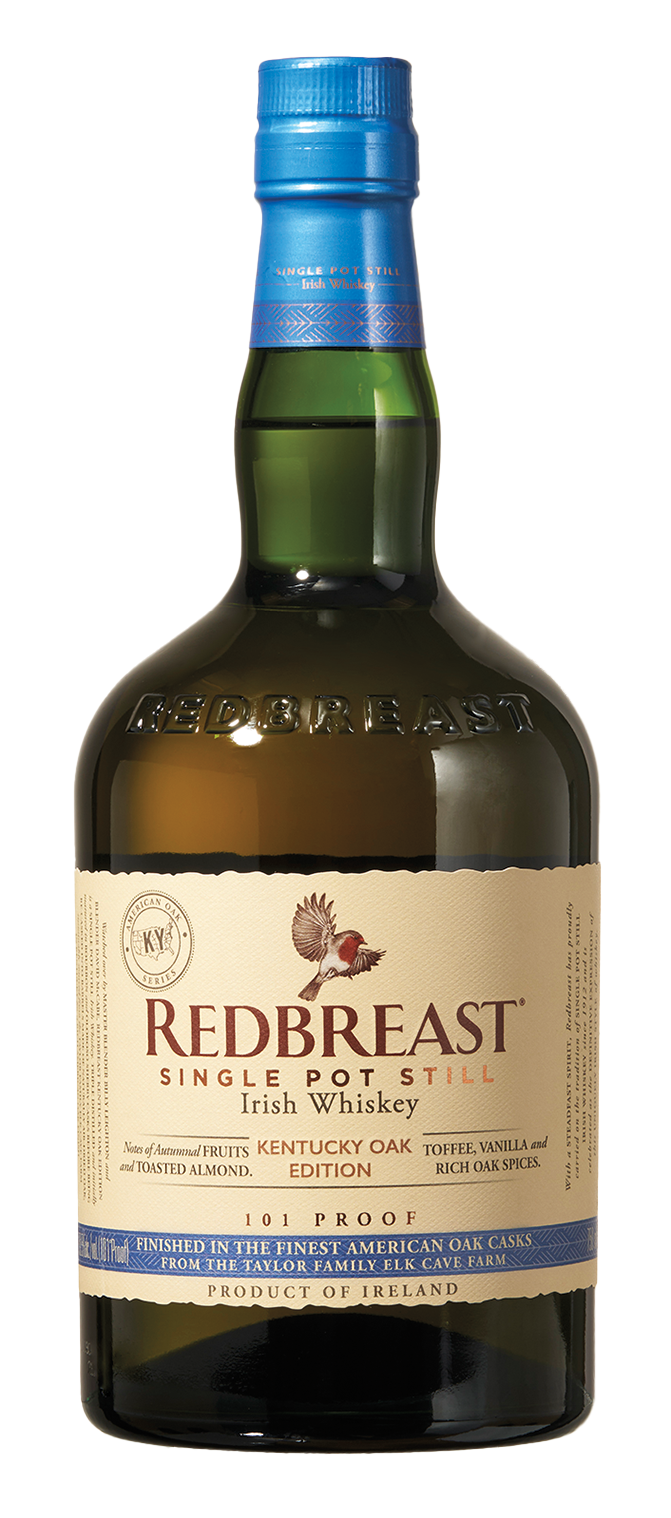 Redbreast
What do you get when you take an Irish whiskey and age it in Kentucky bourbon barrels? Well, a groundbreaking whiskey, for starters, and the first release in a series of American Oak-aged whiskies from Redbreast. That American Oak imparts a sweetness that interacts nicely with more spiced notes from the copper pot still process. It's a close runner-up to the top whiskey of the year from Whisky Advocate. 96 points, $95
1. Jack Daniel's Bonded

Jack Daniel's
Jack Daniel's looms over the American whiskey scene (and indeed, globally) with the world's best-selling American whiskey, No. 7. They still found time to spearhead a bottled-in-bond whiskey that passes muster every step of the way. The key with bonded whiskey?
It must hail from a single distillery and distillation season, be aged in a federally bonded warehouse for at least four years, and be bottled at 100 proof. Easier said than done, but the resulting spirit boasts bold notes of caramel, spice and oak for a distinctly amped-up Jack Daniel's sipping experience. Best of all might be the fact that it's a downright steal for the blend of quality and price. 97 points, $30
Tags: Food And Drink Irish Whiskey luxury Luxury Scotch luxury whiskey scotch Tennessee Whiskey whisky Whisky Advocate

We have collected RSS feeds from some of our favorite websites and given our customers full access! We know that you want to sit back and enjoy the post, article and gossip and you have the choice to either click here Source or continue with the article. Afterwards, feel free to search our site for related information or both!