Defined Creations is the Brand, the store, and the business that is sure to have what you need or looking for or maybe that little something that peeks your interest. Take a look at our menu or enter an item is the search bar. We're connected to a couple different affiliate companies and we earn a commission if you make a purchase. Our line was created with 'YOU' in mind. A Brand that's for anyone who have or is in the process of defining who they are mentally and or physically becoming the best version of their Ideal selves. We provide hand picked Vitamins and Supplements from the Worlds Top Brands. Plus, workout and exercise essentials for the active man or woman. Complete with an electronics department for all your gaming, exercise, leisure and home improvement needs. Follow us and you just might hear something, read something, learn something or see something that changes your life…. for the good. Thank you for your Support!
CREATE YOUR LIFE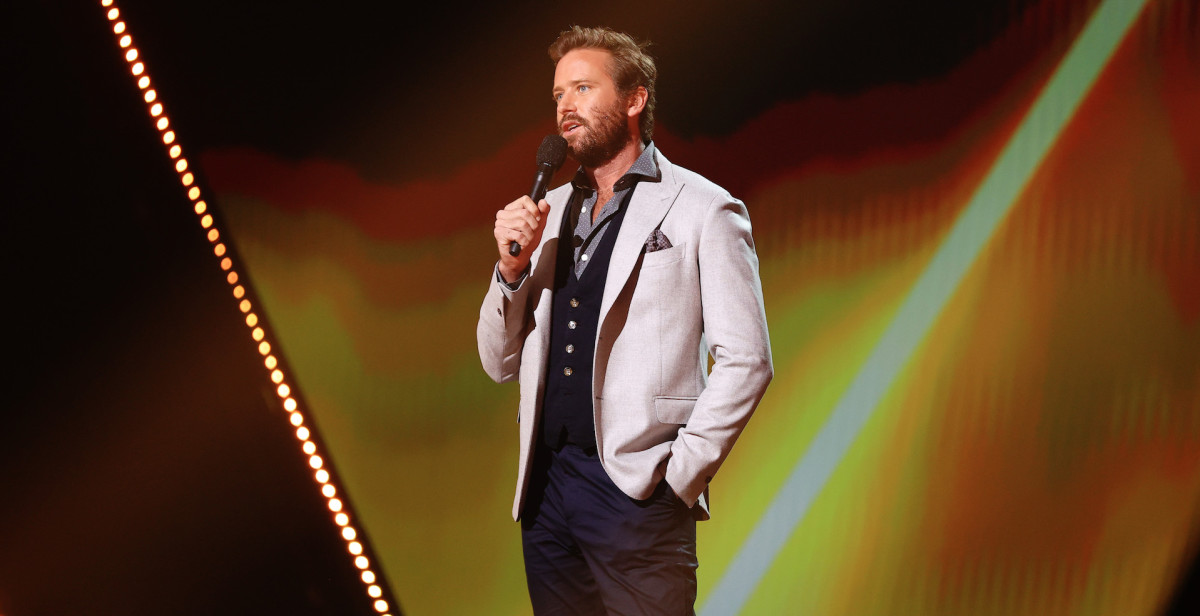 Armie Hammer has broken his silence regarding the sexual abuse allegations he's faced in recent years.
In 2021, Hammer sparked backlash after a woman who says she had an intimate relationship with him created an account on Instagram to share gruesome details of the bizarre sexual interactions she says they used to have, which contained BDSM fantasies and cannibalistic fetishism.
According to Air Mail, Hammer has denied any criminal wrongdoing, though he admits he was emotionally abusive toward the victims.
"I'm here to own my mistakes, take accountability for the fact that I was an asshole, that I was selfish, that I used people to make me feel better, and when I was done, moved on," Hammer told the outlet. "I'm now a healthier, happier, more balanced person. I'm able to be there for my kids in a way I never was. I'm truly grateful for my life and my recovery and everything. I would not go back and undo everything that's happened to me."
The most damning of the sexual assault allegations against Hammer were courtesy of Efrosina Angelova, a woman who Armie claims he had a years-long relationship with him. Back in 2021, Angelova shared screenshots of explicit conversations that allegedly occurred between Hammer and multiple women via Instagram DMs. While most people wouldn't be surprised at the nature of dirty talk or sexting in 2021, the alleged conversations included talk of rape fantasies, the desire to inflict pain on his partners, and one in which the actor reportedly said he was "100% a cannibal." 
Hammer maintains that Angelova was complicit in the sexual fantasies that played out between them. 
"She planned all of the details out, all the way down to what Starbucks I would see her at, how I would follow her home, how her front door would be open and unlocked and I would come in, and we would engage in what is called a 'consensual non-consent scene,' CNC," Hammer said. "Every single thing was discussed beforehand. I have never thrust this on someone unexpectedly. Never."
Elsewhere in his conversation with writer James Kirchick, Hammer spoke about being molested by a youth pastor when he was 13. 
"What that did for me was it introduced sexuality into my life in a way that it was completely out of my control," he said about the abuse he suffered. "I was powerless in the situation. I had no agency in the situation. Sexuality was introduced to me in a scary way where I had no control. My interests then went to: I want to have control in the situation, sexually."
He also revealed he attempted suicide while swimming in the Cayman Islands in February 2021, shortly after the allegations against him surfaced. 
"I just walked out into the ocean and swam out as far as I could and hoped that either I drowned, or was hit by a boat, or eaten by a shark. Then I realized that my kids were still on shore, and that I couldn't do that to my kids."
As for what's going on in his life currently, Hammer is focused on his sobriety journey, as the actor has been helping other addicts on their path of rehabilitation. Read the extensive and thoroughly-researched Air Mail feature here.
"I'm going to move in with him and live with him, get him on a healthy routine, get him into a good schedule of [recovery] meetings, take him to the gym, cook healthy food for him," he said. "It feels like my recovery has taken a turn from me being the one who needs help staying sober, to me being able to help others."
We have collected RSS feeds from some of our favorite websites and given our customers full access! We know that you want to sit back and enjoy the post, article and gossip and you have the choice to either click here Source or continue with the article. Afterwards, feel free to search our site for related information or both!