Defined Creations is the Brand, the store, and the business that is sure to have what you need or looking for or maybe that little something that peeks your interest. Take a look at our menu or enter an item is the search bar. We're connected to a couple different affiliate companies and we earn a commission if you make a purchase. Our line was created with 'YOU' in mind. A Brand that's for anyone who have or is in the process of defining who they are mentally and or physically becoming the best version of their Ideal selves. We provide hand picked Vitamins and Supplements from the Worlds Top Brands. Plus, workout and exercise essentials for the active man or woman. Complete with an electronics department for all your gaming, exercise, leisure and home improvement needs. Follow us and you just might hear something, read something, learn something or see something that changes your life…. for the good. Thank you for your Support!
CREATE YOUR LIFE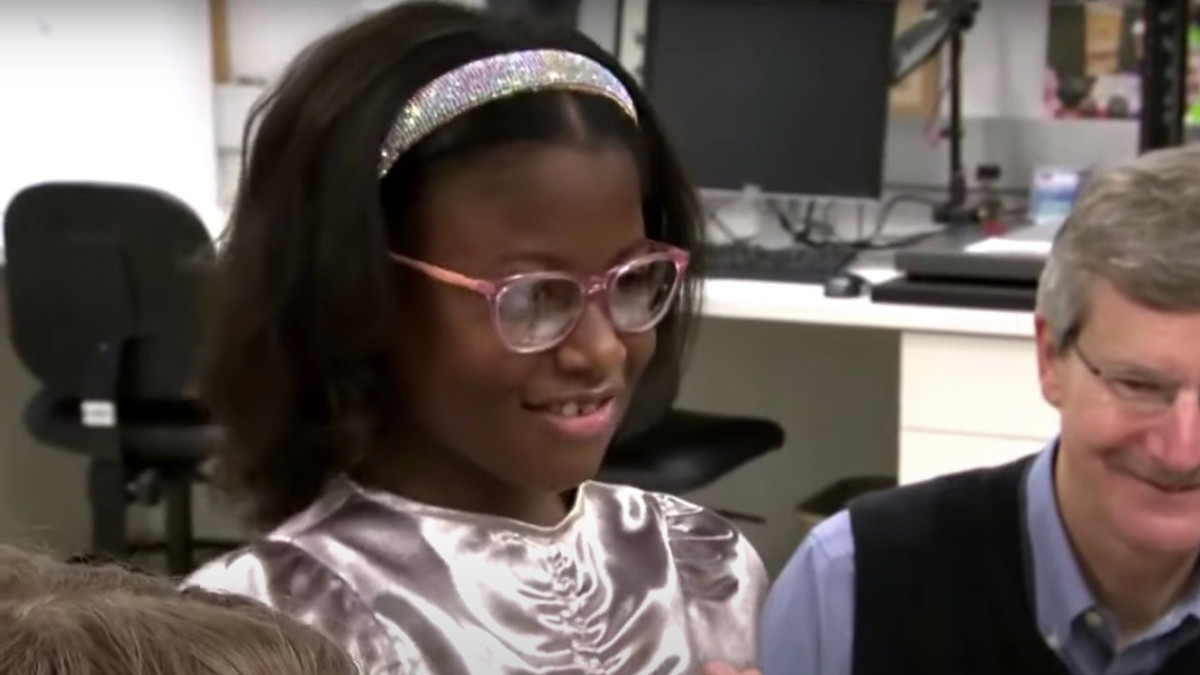 Yale University has honored the work of Bobbi Wilson, a 9-year-old Black girl who was wrongly reported to the police while catching insects in her neighborhood.
According to NBC News, the New Jersey fourth-grader became fascinated with spotted lantern flies after learning about the invasive species in school. Though the insects don't directly harm humans or animals, they pose a serious risk to trees, plants, and crops. So, in an effort to curb the insects' presence, Bobbi turned to TikTok and found a homemade recipe for bug repellent, which consisted of soap, dish water, and apple cider vinegar. She then went around her neighborhood, sprayed every lantern fly she could find, and placed them in a plastic bottle.
While going from tree to tree, Bobbi was approached by a police officer who was responding to a report of a "suspicious person." It turns out the call had come from one of her neighbors, former town council member Gordon Lawshe.
"There's a little Black woman walking, spraying stuff on the sidewalks and trees on Elizabeth and Florence," Lawshe told the dispatcher, according to October 2022 audio obtained by outlets. "I don't know what the hell she's doing. Scares me, though."
Bodycam footage captured officer Kevin O'Neill's interaction with Bobbi as well as her mother, Monique Joseph.
"Am I in trouble?" the girl asked.
"No," the adults responded.
"How many trees did you save?" her mother asked.
Joseph later said that the incident was another example of racial profiling.
"You know, you hear about racism; you kind of experience it in your peripheral if you're lucky in your life," she said, according to Yale University. "It doesn't come knocking on your door. That morning when it happened, my world stopped."
Fast-forward to Jan. 20, when the Yale School of Public Health honored Bobbi for her efforts to improve her community's environment. The school also thanked the student for her donating 27 spotted lantern flies to Yale's Peabody Museum, where they will be used for future research.
"Yale doesn't normally do anything like this … this is something unique to Bobbi," said Ijeoma Opara, an assistant professor at School of Public Health. "We wanted to show her bravery and how inspiring she is, and we just want to make sure she continues to feel honoured and loved by the Yale community."
We have collected RSS feeds from some of our favorite websites and given our customers full access! We know that you want to sit back and enjoy the post, article and gossip and you have the choice to either click here Source or continue with the article. Afterwards, feel free to search our site for related information or both!