Defined Creations is the Brand, the store, and the business that is sure to have what you need or looking for or maybe that little something that peeks your interest. Take a look at our menu or enter an item is the search bar. We're connected to a couple different affiliate companies and we earn a commission if you make a purchase. Our line was created with 'YOU' in mind. A Brand that's for anyone who have or is in the process of defining who they are mentally and or physically becoming the best version of their Ideal selves. We provide hand picked Vitamins and Supplements from the Worlds Top Brands. Plus, workout and exercise essentials for the active man or woman. Complete with an electronics department for all your gaming, exercise, leisure and home improvement needs. Follow us and you just might hear something, read something, learn something or see something that changes your life…. for the good. Thank you for your Support!
CREATE YOUR LIFE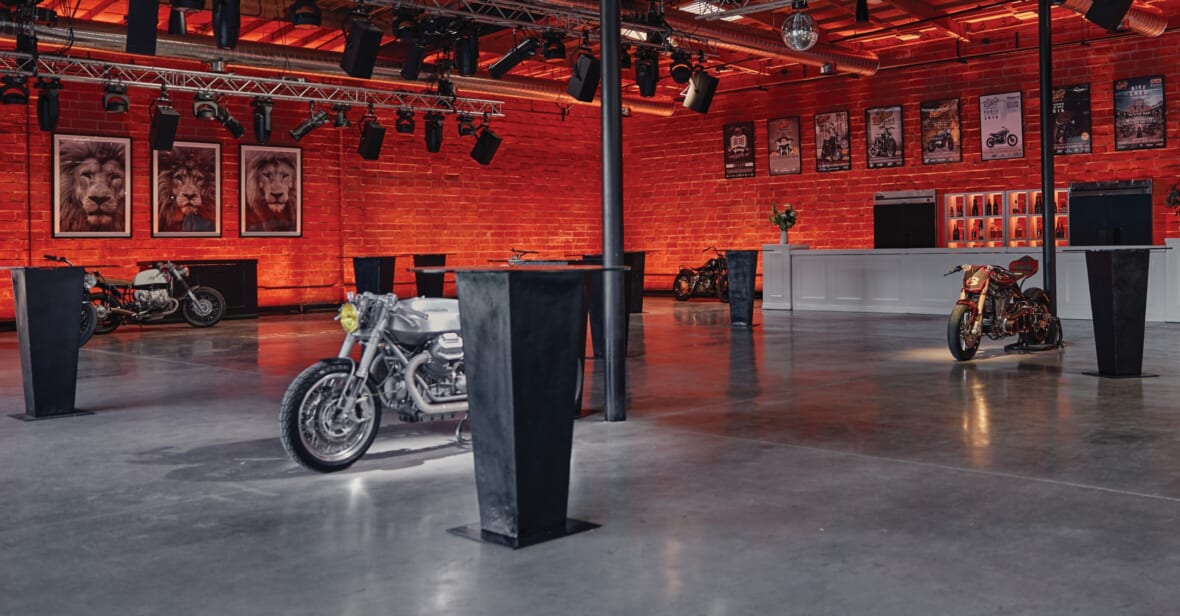 "The overall picture is really about having a member's club where you don't have to be a member, and a motorcycle destination where you don't have to come on motorcycles."
(Bike Shed Moto Co.)
When we first approach the Bike Shed Motorcycle Co. in downtown Los Angeles on a crisp Friday afternoon, we're not entirely sure what to expect.
But we certainly didn't expect the hype of activity and commotion—the parking lot outside rumbling with two-wheeled creations from standard issue stock Yamaha YZFs to severely modded out BMWs and Norton Commandos. Step through the front doors into the brick-walled warehouse and the hectic scene is even more pronounced. 
In the corner a 20-something hipster with a Nikon DSLR attached to his laptop attentively edits video footage. Next to him a young woman who appears plucked straight from a Maxim photo shoot noshes on a plate of baby back ribs plump with meat. Below in the patio, which is basically just a 30 x 30-inch sunken concrete space by the open garage door, a young group of about a dozen professionals enjoy a festive holiday lunch. 
There's a brass-top cocktail bar lined with expensive spirits, a barber shop just beyond buzzing with several people getting trimmed. Meanwhile next door the tattoo shop appears to be the only quiet spot in the entire complex. 
"So you don't have to be a member or a bike rider to enjoy The Bike Shed, but we do have membership at the heart of us," explains Vikki van Someren, cofounder of this illustrious club. "And it's really the heart and soul of what we are, and why we created this space." 
"The overall picture is really about having a member's club where you don't have to be a member, and a motorcycle destination where you don't have to come on motorcycles," adds her husband and fellow co-founder Dutch.  
(Bike Shed Moto Co.)
The entire Bike Shed project started in London when Vikki, Dutch and a small group of friends first imagined, then organized a motorcycle show in 2012. Tired of traditional motorcycle trade spectacles full of generic bikes, bright lighting, bad food and worse coffee, the duo imagined something different—something that appealed to them and their dedicated friend group of rebel riders. 
"It wasn't old-school Harley customs and gangs—it was creative people from creative industries. It was engineers and cameramen and lighting guys and photographers, and it was a really different crowd," says Dutch. "The British Press at the time wrote, 'A bunch of amateurs pull off the best motorcycle show we've ever seen.' So we thought, Oh, shit."
That debut show featured 55 custom bikes from across the globe — and to their surprise some 3,000 people turned up. "We were like, Oh, my God. This is a thing!" gasps Vikki. So they decided to do another show at the end of the season, and 5,000 more people participated, including Brad Pitt. Every show since has grown; for their most recent event last year over 19,000 people walked through the doors over two and a half days. 
(Bike Shed Moto Co.)
This "safe and comforting space for creatives" ethos that founded the Bike Shed Motorcycle Show also inspired the duo to set up something more permanent. So in 2015 they found a 12,000-square-foot railway arch space in Shoreditch, East London and filled it with custom motorcycles, vintage leather Chesterfield sofas, Persian rugs and an all-around cozy vibe.
What the Danes would dub Hygge. Luxuries like amazing coffee, top-shelf bar, tattoo studio, retail emporium, art galleries and barbershop helped create a social magnet—a space where people of all stripes could come and enjoy. For their first event the newly minted space hosted the global launch for the Triumph Bonneville—the biggest launch ever in the history of the beloved British marque.
And now they've opened up their second location, here in Los Angeles super trendy Arts District—a sprawling 30,000-square-foot former warehouse with an identical level of care, style and curation.
(Bike Shed Moto Co.)
It's a couple Fridays before Christmas so the air is charged with festivity; we walk the complex past tables full of immaculately prepared afternoon cocktails, people cheering, feasting on dishes like poutine, chicken n' waffles, massive 32-oz tomahawk steaks and a simply indulgent signature Angus burger loaded with fresh black truffle, bacon, Guinness ketchup and smoked cheddar, all slathered in bone marrow. The place is abuzz in ways that define modern hotspots; it feels like all 350-seats are happily occupied. 
Their shop is perhaps most impressive, featuring a plethora of stylish jackets, protective denim and riding gear from their own BSMC brand and others. They are the official west coast dealers of Belstaff, makers of stylish wax cotton motorcycle jackets, and aviation-themed British watchmaker Bremont. Custom Super73 e-bikes and Royal Enfields substitute for sculptures. 
"We're on a bit of a mission to bring new people into this culture, make it accessible and preserve it when the world is telling you, you can't do this. And we're like, 'We need to be able to keep hold of this,'" Vikki shares as we walk the aisles of the beautifully styled retail space. "It's that feeling of just you feel at home, you don't feel like anybody's exploiting you. It doesn't feel like you want to leave."
(Bike Shed Moto Co.)
"And I think part of the thinking behind it was when you meet somebody who rides, it's like you have this connection," adds Dutch. "It's like you're in a secret members club. And it's partly why we called it Bike Shed Motorcycle Club. I mean we weren't a motorcycle club, we were just buddies. But you've got that connection and so we built it like a big popup club." 
Tags: Bike Shed Motorcycle Co. bikes clubs Los Angeles motorcycles Rides Travel

We have collected RSS feeds from some of our favorite websites and given our customers full access! We know that you want to sit back and enjoy the post, article and gossip and you have the choice to either click here Source or continue with the article. Afterwards, feel free to search our site for related information or both!