Defined Creations is the Brand, the store, and the business that is sure to have what you need or looking for or maybe that little something that peeks your interest. Take a look at our menu or enter an item is the search bar. We're connected to a couple different affiliate companies and we earn a commission if you make a purchase. Our line was created with 'YOU' in mind. A Brand that's for anyone who have or is in the process of defining who they are mentally and or physically becoming the best version of their Ideal selves. We provide hand picked Vitamins and Supplements from the Worlds Top Brands. Plus, workout and exercise essentials for the active man or woman. Complete with an electronics department for all your gaming, exercise, leisure and home improvement needs. Follow us and you just might hear something, read something, learn something or see something that changes your life…. for the good. Thank you for your Support!
CREATE YOUR LIFE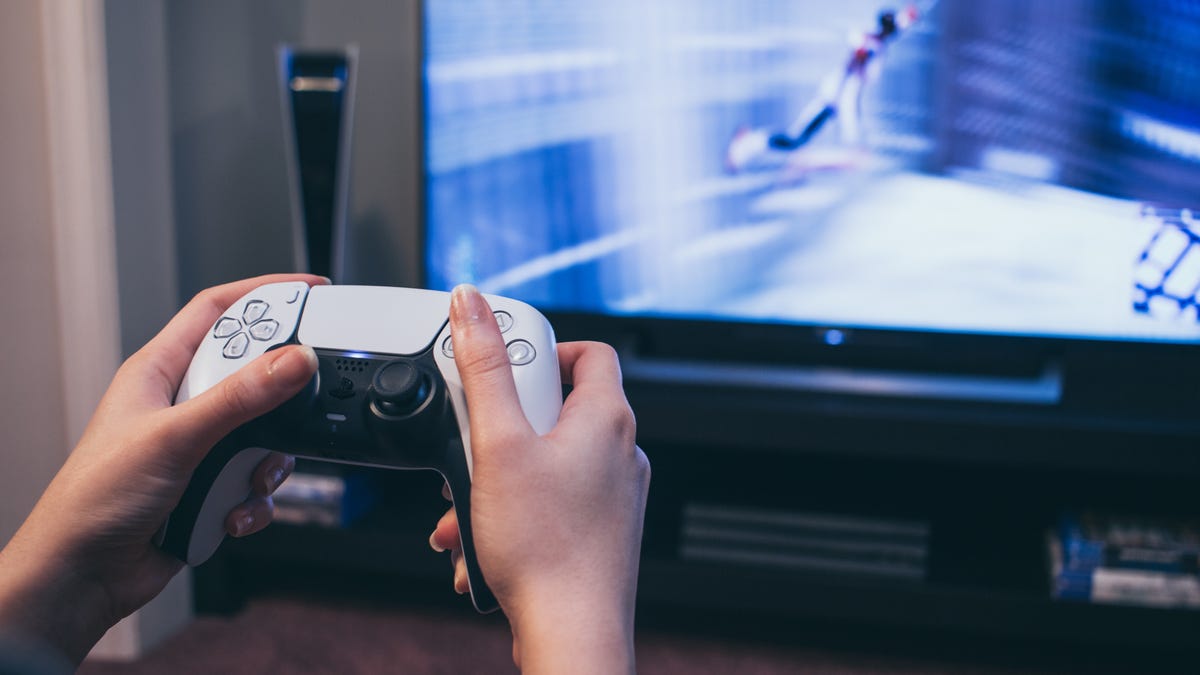 You know your wifi is fast. (You pay your internet company enough for it, anyway). So why do games download so slowly on your PS5? Why do you see so much lag when playing online? Why is PS Remote Play virtually unusable?
It probably isn't your wifi, and it isn't your PlayStation either. You're just using the wrong connection.
Not all wifi bands are the same
Your wifi network at home is split into two bands: 2.4GHz and 5GHz. The 2.4GHz band is slower, but has a longer range. That means you can access it from other rooms without an issue, but you won't experience your internet's best speeds. The 5GHz band, on the other hand, is faster, and is the one that will reach your advertised speeds the closest. The problem is, it has a shorter range, so the further away from your router you are, the more issues you might have connecting to it.
That's the gist in short: 2.4GHz for distance, 5GHz for speed. So, if your PS5 in within close range of your router, it only makes sense to use the 5GHz band to max out your speeds for everything from game downloads to online play.
If your router splits its bands into separate connections (i.e. Jake's Network 2.4 vs. Jake's Network 5.0), and you connect to the 5GHz option, you might be good to go. However, if your router only offers one network to connect to, then you need to make sure yourself that the PS5 is connecting to the 5GHz band your. Because that's where the lag issue lies.
G/O Media may get a commission
How to force your PS5 to use your faster 5GHz wifi band
As it turns out, Sony doesn't connect your PS5 to your 5GHz band by default. Instead, it uses an automatic setting to connect to whichever band it thinks the PS5 should connect to. As a relatively new PS5 owner, I didn't know that, until I came across this Reddit thread pointed it out. I went to see which band my PS5 was using, and, wouldn't you know: 2.4 GHz.
Sony probably does this to limit issues from users who keep their PlayStations too far from the router. If the PS5 defaulted to 5GHz but the range between the console to the router was too great, internet stability would suffer. By defaulting to 2.4GHz, Sony makes it easier to connect to your wifi no matter where you are, but at the expense of speed.
Sony doesn't make it obvious how to force your PS5 to connect to the 5GHz band, but it's easy enough. Hop into Settings, then head to Network > Settings > Set Up Internet Connection. Hover over your current network, then press the Options button and choose Advance Settings > Wi-Fi Frequency Bands. Switch the option from "Automatic" to "5 GHz" and you're set.
Wifi will never be as fast as ethernet
While the 5GHz band will offer the best speeds possible on your wifi network, it's still wifi. Wireless internet will never offer the most reliable speeds or performance, which is why ethernet is still king. If you want to truly max out your home internet speeds on your PS5, connect it to your router directly via an ethernet cable.
We have collected RSS feeds from some of our favorite websites and given our customers full access! We know that you want to sit back and enjoy the post, article and gossip and you have the choice to either click here Source or continue with the article. Afterwards, feel free to search our site for related information or both!