12 of the Most Enduring Movie Debates Ever
Defined Creations is the Brand, the store, and the business that is sure to have what you need or looking for or maybe that little something that peeks your interest. Take a look at our menu or enter an item is the search bar. We're connected to a couple different affiliate companies and we earn a commission if you make a purchase. Our line was created with 'YOU' in mind. A Brand that's for anyone who have or is in the process of defining who they are mentally and or physically becoming the best version of their Ideal selves. We provide hand picked Vitamins and Supplements from the Worlds Top Brands. Plus, workout and exercise essentials for the active man or woman. Complete with an electronics department for all your gaming, exercise, leisure and home improvement needs. Follow us and you just might hear something, read something, learn something or see something that changes your life…. for the good. Thank you for your Support!
CREATE YOUR LIFE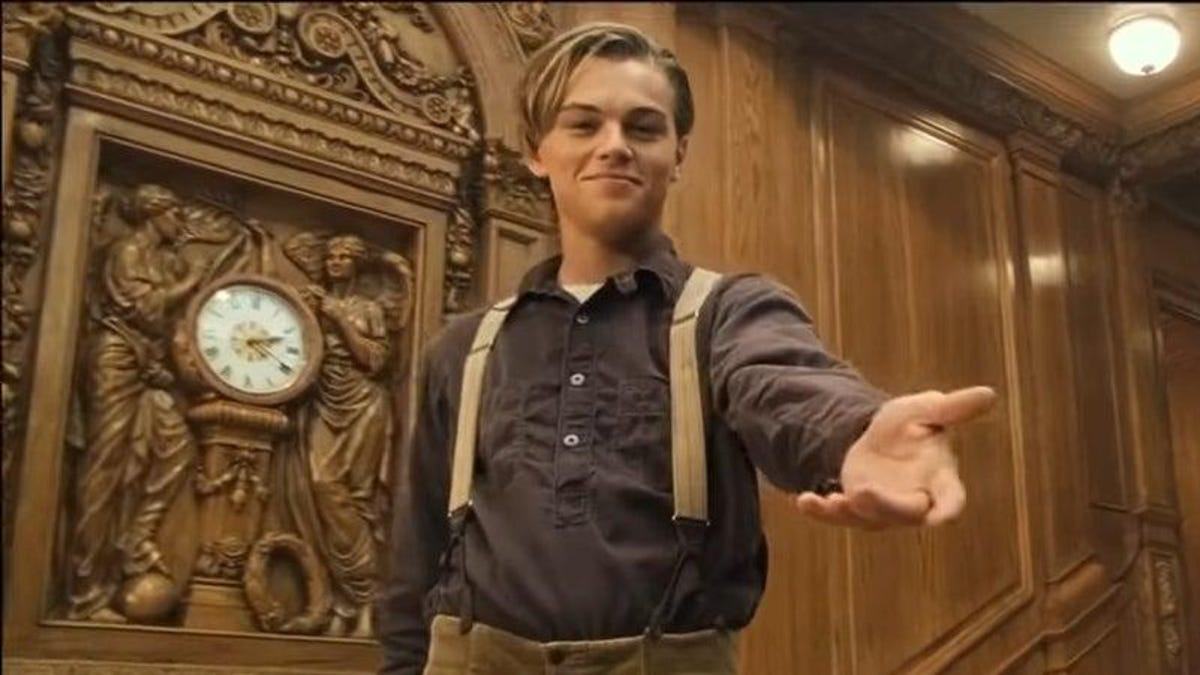 Titanic Survival Results | MythBusters
Spoilers (I guess?) for the ending of James Cameron's Titanic. The ship is well on its way to the ocean floor as Kate Winslet's Rose clings to a fortuitous bit of floating debris: a solid wood "door" to which she's able to cling. It looks big enough and sturdy enough (as many have argued) that Leo DiCaprio's Jack could have floated on it comfortably as well (or as comfortably as possible in the below-freezing waters of the North Atlantic) until help could arrive.
The debate is far too intricate to cover all the salient points here, but, as it happens, it's even more complicated than you might think, because that door probably isn't even a door. The script only refers to a piece of debris, and the finished prop may well have been inspired by an intricately carved bit of panelling that survives from the actual Titanic (the largest recovered piece, in fact) in the Maritime Museum of the Atlantic in Halifax, Nova Scotia. So the glib answer is that the two could not possibly have survived on the door, as there was no door.
The Mythbusters crew determined in 2012 that while Rose indeed could've survived hypothermia had she stayed on top of the debris, Jack too could have floated with her, and might have survived. Cameron's traditional response? Essentially, that Jack died because the story required it, and no amount of arguing over minutiae will change that.
As it happens, though, the notoriously detail-conscious director hasn't been quite able to move on: he's commissioned a new study that will air in February on National Geographic that he says will prove that while the two might have both fit on the debris together, they wouldn't have been able to float on it. Looks like Valentine's Day will pit Cameron against the classic Mythbusters team to see whose sinking analysis holds water.
Where to stream: Showtime
We have collected RSS feeds from some of our favorite websites and given our customers full access! We know that you want to sit back and enjoy the post, article and gossip and you have the choice to either click here Source or continue with the article. Afterwards, feel free to search our site for related information or both!