Defined Creations is the Brand, the store, and the business that is sure to have what you need or looking for or maybe that little something that peeks your interest. Take a look at our menu or enter an item is the search bar. We're connected to a couple different affiliate companies and we earn a commission if you make a purchase. Our line was created with 'YOU' in mind. A Brand that's for anyone who have or is in the process of defining who they are mentally and or physically becoming the best version of their Ideal selves. We provide hand picked Vitamins and Supplements from the Worlds Top Brands. Plus, workout and exercise essentials for the active man or woman. Complete with an electronics department for all your gaming, exercise, leisure and home improvement needs. Follow us and you just might hear something, read something, learn something or see something that changes your life…. for the good. Thank you for your Support!
CREATE YOUR LIFE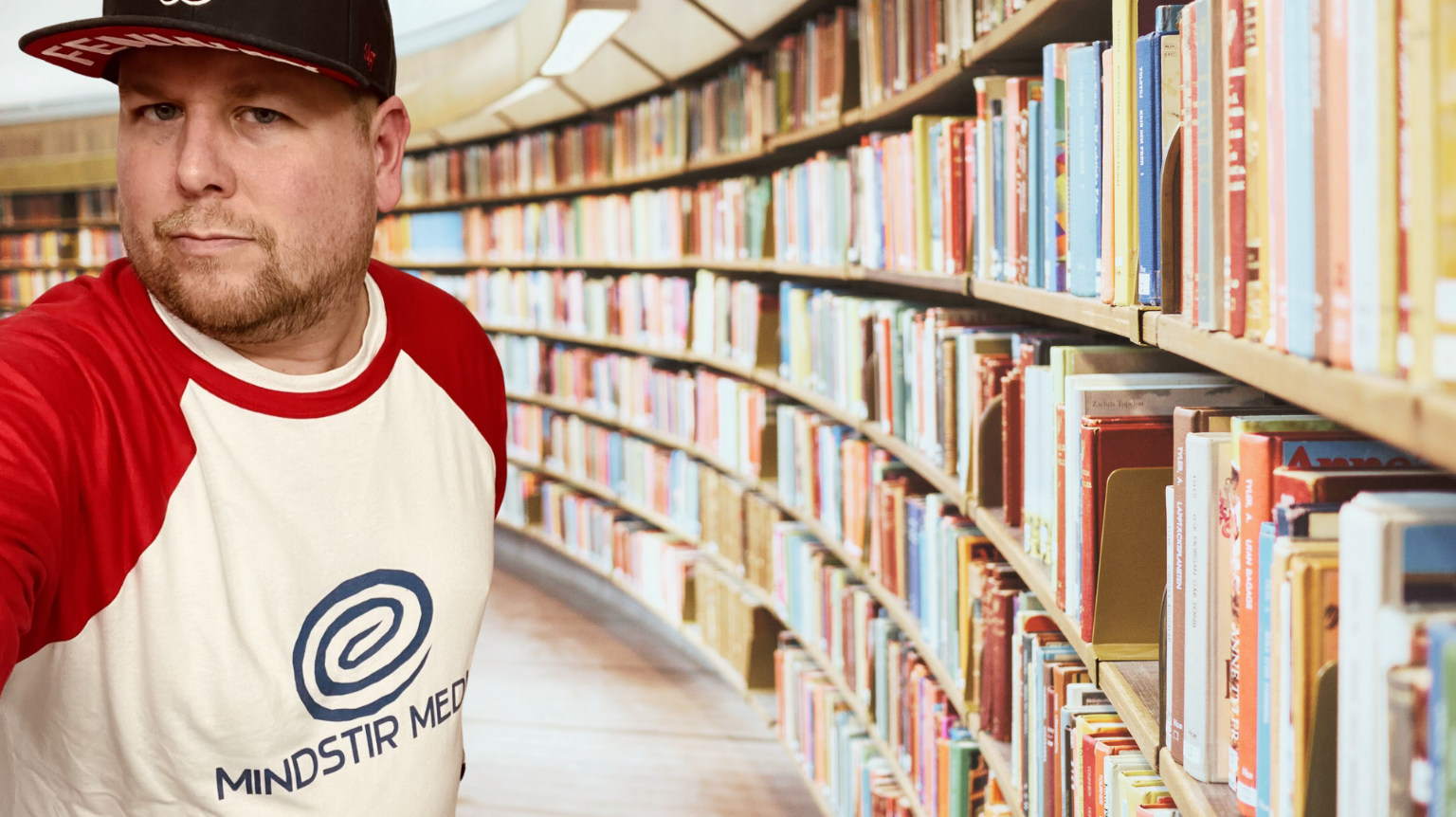 The USA Today & Wall Street Journal bestselling author is transforming how indie authors promote their books with MindStir Media.
(J.J. Hebert)
Presented by Tom White
With around 1 million books self-published each year, indie authors need to find ways to market those books. Many of those authors turn to traditional methods of book marketing such as book signings, flyers, bookmarks, and print ads.
Others decide that they should at least have a presence on social media and maybe even an author website. But none of that is enough, says J.J. Hebert, the founder and owner of MindStir Media and a USA Today and Wall Street Journal best-selling author. 
According to J.J., if self-published authors want to stand out, they must market their books uniquely. His marketing programs that he offers through MindStir Media, ranked the best book publisher in Los Angeles byInternational Business Times, have reinvented book marketing.
For example, J.J. Hebert and MindStir Media have partnered with celebrities Kevin Harrington from Shark Tank and Mariel Hemingway, the granddaughter of Ernest Hemingway, to help promote books. Those celebrities, and a host of others, are available to write forewords for certain books as well as promote the books through video marketing. 
The process is straightforward: J.J. and his team at MindStir handle the vetting of books with the celebrities and, for a book that makes the cut, an appropriate celeb will become a paid spokesperson for the book, filming an endorsement video that is uploaded and promoted on YouTube and writing a foreword to insert at the beginning of the book.
This form of celebrity marketing or influencer marketing for books was mostly untapped when it came to self-published authors, until MindStir and J.J. Hebert created the opportunity.
Another example of a game-changing book marketing opportunity for self-published authors is the launch of Mariel Hemingway's Book Club, a rare celebrity-named book club that is open to promoting self-published books along with traditionally published books.
Most big-name book clubs, such as Oprah's Book Club or Reese's Book Club, focus exclusively on traditionally published books, and within that segment primarily New York Times bestsellers. This sadly leaves self-published authors on the outside looking in.
When J.J. Hebert teamed up with Mariel Hemingway to create her book club together, they both agreed to make the club accessible to self-published authors, as there are many standout self-published authors who don't get the credit they deserve.
A third example of MindStir and J.J.'s revolutionary marketing: bestseller campaigns. J.J. believes that a good self-published book should have the same chances as a good traditionally published book; therefore, J.J. runs bestseller campaigns for self-published books targeting Amazon, USA Today and Wall Street Journal bestseller lists.
Through email marketing and pay-per-click ads on Facebook, J.J. and his experts at MindStir Media can drive traffic and sales to a book on Amazon, Barnes & Noble and Kobo, making the book a bestseller. The results are staggering.
One MindStir client, Chris Masiello, landed on several bestseller lists recently – Wall Street Journal, Amazon and Barnes & Noble—with his book Change Short & Simple. The book was the No. 1 bestselling eBook available at Barnes & Noble, beating out all other eBooks at the major book chain.
What new book marketing opportunities will J.J. Hebert create in the future? Only time will tell. Those interested in book marketing should go to https://mindstirmedia.com. 
Tags: J.J. Herbert MindStir Media Partner

We have collected RSS feeds from some of our favorite websites and given our customers full access! We know that you want to sit back and enjoy the post, article and gossip and you have the choice to either click here Source or continue with the article. Afterwards, feel free to search our site for related information or both!