Defined Creations is the Brand, the store, and the business that is sure to have what you need or looking for or maybe that little something that peeks your interest. Take a look at our menu or enter an item is the search bar. We're connected to a couple different affiliate companies and we earn a commission if you make a purchase. Our line was created with 'YOU' in mind. A Brand that's for anyone who have or is in the process of defining who they are mentally and or physically becoming the best version of their Ideal selves. We provide hand picked Vitamins and Supplements from the Worlds Top Brands. Plus, workout and exercise essentials for the active man or woman. Complete with an electronics department for all your gaming, exercise, leisure and home improvement needs. Follow us and you just might hear something, read something, learn something or see something that changes your life…. for the good. Thank you for your Support!
CREATE YOUR LIFE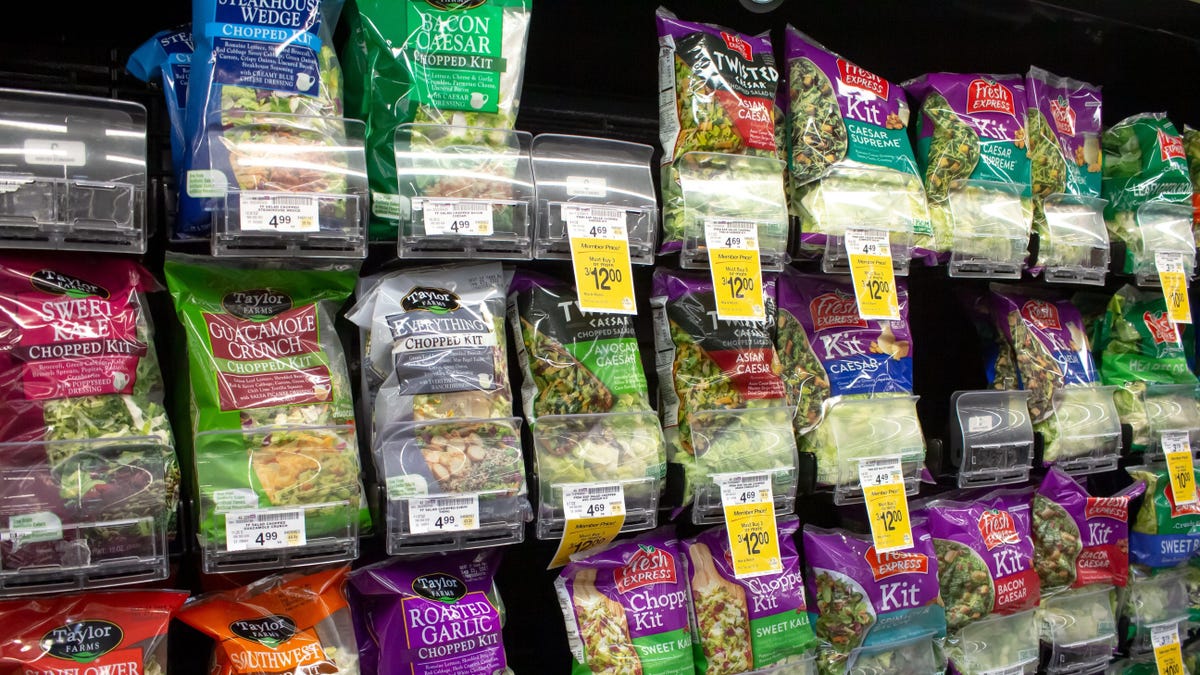 It's salad season. Not because of the produce currently available—though I love a winter salad—but because now is the time of resolutions, and meal planning, and "getting it together." A lot of people associate those things with eating bowls—big metal bowls—of raw greens and other vegetables, and bagged salad kits are a low-effort way to make that happen.
Some salads are obviously better than others and, while the choice ultimately boils down to preference, there are some general rules you should follow to get the most out of your convenient kit.
Look for ingredient diversity
If you're going to outsource the labor of cleaning and chopping, you might as well outsource as much as possible. Buying a bag of a single type of leaf and a few shredded carrots is not really worth it. I could wash and chop a head of romaine and shred a few desiccated carrots, and it would be quick, cheap work, but cleaning and chopping multiple types of greens, along with broccoli, carrots, radishes, and/or whatever other vegetables they put in there takes significantly more time, and potentially more money, depending on how much of each ingredient you buy. (I rarely see an opportunity to purchase just two radishes.)
Look for hearty boys
Delicate little leaves like spinach and baby greens are a delight, but they're more easily bruised, and more likely to get slimy if you "forget" to eat your bag of roughage in a timely manner. Kits that contain sturdier fare, like finely chopped kale, cabbage, shredded broccoli stalks, and crunchy leaves like romaine and even iceberg, will afford you a bit more lenience as to when you have to eat your salad.
Look at the leaves
Really study them. This is more important with a bag of delicate leaves, but even the sturdier salad kits benefit from a once-over. If you see any mushy wet spots, don't buy that bag, and check the "best by" date to make sure you're getting the freshest bag your store has to offer. (If you've heard that the puffiness of the bag is a reliable way to discern how fresh your leaves are, banish that from your brain. It's simply not true.)
Look for fun
Ingredient diversity in the salad base is important, but it's the dressing and add-ins that make a salad kit truly great. Some kits are worth it for the dressing alone, and you shouldn't settle for a plain ranch, especially not when dill cucumber ranch exists. Look for a bag with high-value inclusions, like a fancy cheese, nuts, dried fruit, or even potato chips—ingredients you may not want a whole lot of, or that might cost a bit if you were to buy them separately or in "normal" quantities. (I'm thinking of this kit specifically, which comes with Trader Joe's Unexpected Cheddar.)
Also, make sure there is at least one crunchy thing in there. A crouton, a tortilla strip, a toasted pecan. A good salad is, after all, a diverse salad, and that diversity should extend not only to flavor, but texture.
We have collected RSS feeds from some of our favorite websites and given our customers full access! We know that you want to sit back and enjoy the post, article and gossip and you have the choice to either click here Source or continue with the article. Afterwards, feel free to search our site for related information or both!