Defined Creations is the Brand, the store, and the business that is sure to have what you need or looking for or maybe that little something that peeks your interest. Take a look at our menu or enter an item is the search bar. We're connected to a couple different affiliate companies and we earn a commission if you make a purchase. Our line was created with 'YOU' in mind. A Brand that's for anyone who have or is in the process of defining who they are mentally and or physically becoming the best version of their Ideal selves. We provide hand picked Vitamins and Supplements from the Worlds Top Brands. Plus, workout and exercise essentials for the active man or woman. Complete with an electronics department for all your gaming, exercise, leisure and home improvement needs. Follow us and you just might hear something, read something, learn something or see something that changes your life…. for the good. Thank you for your Support!
CREATE YOUR LIFE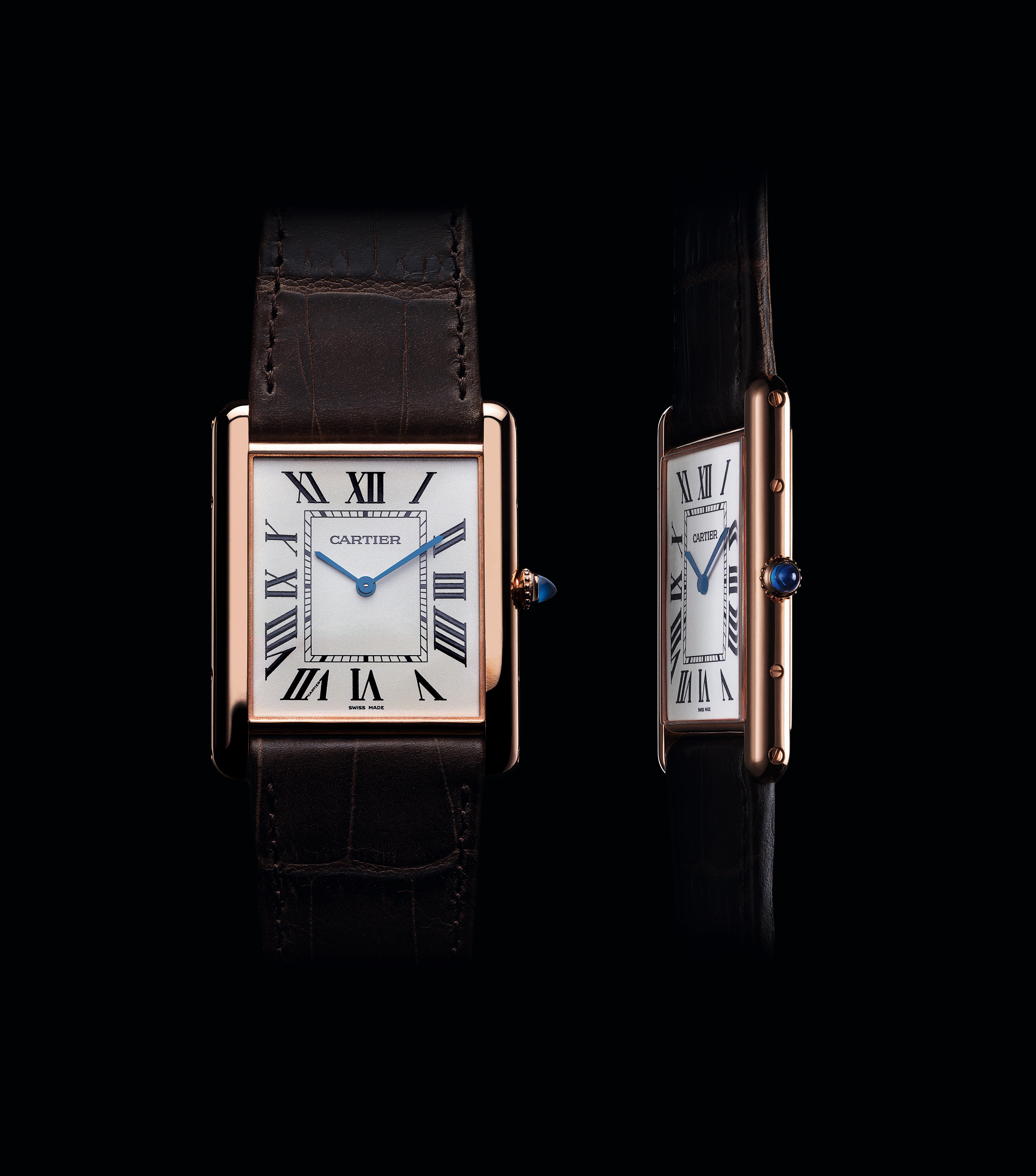 The iconic Tank timepiece has been worn by everyone from Muhammad Ali to Andy Warhol.
(Eric Sauvage/Collection Cartier/Flammarion)
Cary Grant, Clark Gable, Gary Cooper, Humphrey Bogart, Duke Ellington, Alain Delon, Marcello Mastroianni, Jean-Paul Belmondo, Gunther Sachs, Gianni Agnelli, Muhammad Ali, and Andy Warhol. A diverse group of super-cool cats who all shared one thing in common: the Cartier Tank watch on their wrists.
Warhol once said, "I don't wear a Tank watch to tell the time. In fact, I never wind it. I wear a Tank because it's the watch to wear." The pope of Pop Art was, of course, just being deliberately insipid, as usual. The Tank is as much a marvel of mechanical excellence as it is an aesthetic triumph.
(Eric Sauvage/Collection Cartier/Flammarion)
This most elegant of watches in fact has a military background, its rectangular design having been inspired by the Renault FT-17 tanks being used on the Western Front during World War I, when Parisian jeweler Louis Cartier initially devised it. And one of the very first Tanks was a gift to General John "Black Jack" Pershing, commander of the American Expeditionary Force, who was stationed in Paris during the conflict.
The iconic timepiece is now further honored in a revised and expanded edition of the definitive work on the subject, The Cartier Tank Watch, by Franco Coligni, beautifully published by Flammarion. Coligni's connection to Cartier lasted over 40 years; at one point he was the company's Worldwide Chairman and, following Richemont's acquisition of the brand, he was appointed Executive Chairman of the luxury conglomerate's jewelry and watches divisions.
(Eric Sauvage/Collection Cartier/Flammarion)
The book, featuring extensive archival documents and previously unpublished photographs, discusses the most important Tank watches in what Flammarion calls "a journey into the heart of the myth [from] the passionate pen of a true connoisseur.
Significant Tanks over the years highlighted in it include the Tank Louis Cartier (1922), Tank Chinoise (1992), Tank Obus (1923), Tank à Guichet (1928), Tank Etanché (1931), Tank Basculante (1932), Tank Monopusssoir (1935), Tank Asymétrique (1936), Tank Cintrée (1950), Tank Ordinaire (1956), the Half Tank and Extra Thin Tank Carrée (1962), Standard Curved Tank (1967), Elongated Curved Tank (1969), and Enameled Tank (1971).
(Eric Sauvage/Collection Cartier/Flammarion)
The more recent era has seen its own share of instant classics including the Tank Américaine (1989), Tank Française (1996), Tank Divan (2002), Tank Américaine Flying Tourbillon (2009), Tank Anglaise (2012), and the Tank Cintrée Skeleton (2017). While going way beyond what Louis Cartier initially envisioned, some of these later, more complex models are nonetheless instantly recognizable.
"While round cases became the norm, the unshakable Tank remained the ultimate 'form' watch," Coligni writes.
(Cartier / Flammarion)
"Simply because it was so original, with elegant shapes and fine lines, it had an impertinent beauty, a steadfast modernity, and that touch of sophistication that continued to appeal to a clientele seeking uniqueness. Paradoxically, the gradual evolution toward mass production in the watchmaking industry had confirmed the exclusive, contemporary character of this watch."
Coligni notes that the Tank was designed by Louis Cartier as a "beautiful, purposeful, technically reliable, precise instrument of time measurement," and thus, "The Tank had everything it needed to conquer the world. Based on an irreproachable design that broke from the conventional codes of watchmaking, its very concept as a wristwatch destined it for vast horizons."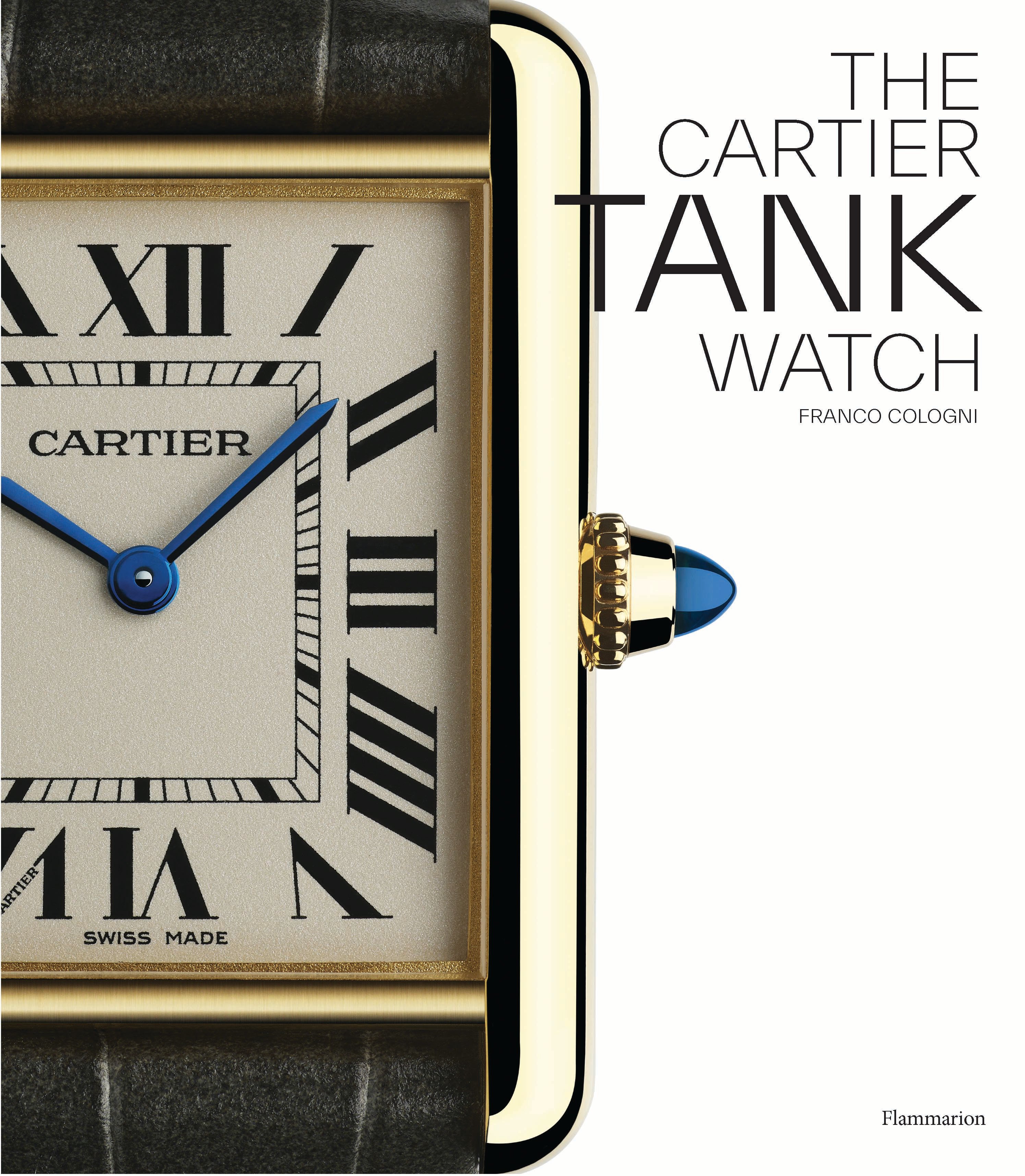 (Flammarion)
It is also, he opines, "one of those rare timepieces in watchmaking history that is considered an icon, and rightly so. The aesthetic research and technical developments that have gone into its design have made it the 'ultimate' form watch by Cartier. Yet this is not the only way in which it is unique: given its exceptional longevity, this watch has developed along with the times, and is indeed a living reflection of the successive eras that it has witnessed."
As anyone who has ever worn a Tank, or even coveted one, well knows, it is without doubt "an exceptional watch, one which has endured the passing decades while showing a creativity that has enhanced it without ever changing its identity," Coligni concludes. "A perfect timepiece for any occasion, imbued with unfailing grace."
This article originally appeared in the May/June 2023 issue of Maxim magazine.
Tags: Books Cartier Cartier Tank Entertainment Flammarion gear Jared Paul Stern magazine article Style The Cartier Tank Watch Watches

We have collected RSS feeds from some of our favorite websites and given our customers full access! We know that you want to sit back and enjoy the post, article and gossip and you have the choice to either click here Source or continue with the article. Afterwards, feel free to search our site for related information or both!