Defined Creations is the Brand, the store, and the business that is sure to have what you need or looking for or maybe that little something that peeks your interest. Take a look at our menu or enter an item is the search bar. We're connected to a couple different affiliate companies and we earn a commission if you make a purchase. Our line was created with 'YOU' in mind. A Brand that's for anyone who have or is in the process of defining who they are mentally and or physically becoming the best version of their Ideal selves. We provide hand picked Vitamins and Supplements from the Worlds Top Brands. Plus, workout and exercise essentials for the active man or woman. Complete with an electronics department for all your gaming, exercise, leisure and home improvement needs. Follow us and you just might hear something, read something, learn something or see something that changes your life…. for the good. Thank you for your Support!
CREATE YOUR LIFE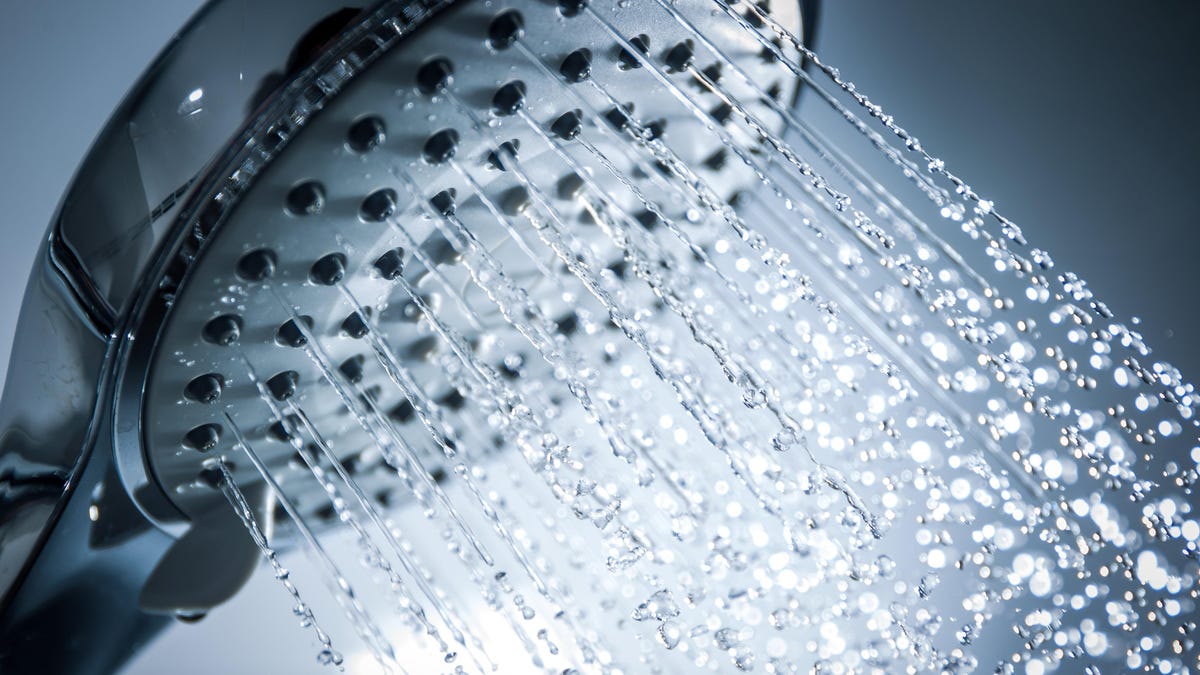 Too often we take the gift of a hot shower for granted. When a flood ripped through my house a few years ago and trashed the water heater, I took my first ice-cold shower ever, and vowed to never repeat a truly miserable experience.
Still, your water heater is just another appliance, and it will eventually let you down. Whether due to a natural disaster, a failed component, or an unpaid utility bill, you might one day wake up to discover the literally chilling truth that you have no hot water. When that happens you have two choices: You can harden yourself to daily (or weekly) Ice Bucket Challenges, or you can take advantage of a backup.
The good news is, putting in place a hot shower backup is easy and affordable. Here are your options for when your water heater nopes out and leaves you shivering.
Get a portable tankless water heater
One emergency solution for escaping a cold shower is a portable tankless water heater, whether electric or gas-powered.
Electric tankless water heaters are a lot easier to deal with. You'll want to make sure you're buying one that can be plugged into any wall socket (as opposed to a model that has to be wired into a circuit), but either can provide hot water on demand when your water heater is out of service. You just plug them in, connect them to a faucet using an adapter, then connect a portable shower head.
Having these items on hand means you can have a warm shower in a few minutes. Note the use of the word warm here; portable tankless water heaters aren't exactly powerful, so you won't be boiling yourself alive with one—nor will you get a powerful stream of water. But it will be much better than standing under a jet of liquid ice.
Propane-powered tankless water heaters are generally designed for outdoor use because of the exhaust issue—you shouldn't use one indoors unless you enjoy taking chances with your life. But if the weather is warm enough to set it up outside, or if you can place it so the hose reaches into your indoor shower (perhaps through a window), it might work. The benefit of a gas-powered water heater is that it works much better than an electric model—but keep in mind that aside from the venting issue you'll also need to have propane on hand to ensure that it works when you need it.
Try a solar/camp shower
Another option during the warmer weather is a solar or camp shower. These are relatively simple items: You fill them with water (typically about 5 gallons or so), then leave them out in the sun to warm up. When you're ready for a shower, you hang them up and let gravity do its thing. The best part about this solution is a solar shower will work even if your power is out, and requires nothing more than a sunny day to function. On the minus side, while it might be usable in colder weather if you have a very sunny area in your house, you'll probably have to endure a pretty tepid shower—but that might still be better than an ice-cold one.
Or take a bucket shower
Finally, if you have a way to heat water (if your stove still works, for example), you can take a hot shower using any five-gallon bucket. Here you have two choices. You can buy a battery-powered shower head like this one. The shower head pumps water from the bucket automatically, and while you're not going to be blown away by the water pressure, you will have a nice warm stream of water to bathe in.
Alternatively, you can build a "survival" bucket shower with a few simple tools and inexpensive components. Once you heat up some water (you can use the sun if the weather is warm), this setup will use gravity to create a decent makeshift shower. When you aren't using it, it makes for some extra storage space.
We have collected RSS feeds from some of our favorite websites and given our customers full access! We know that you want to sit back and enjoy the post, article and gossip and you have the choice to either click here Source or continue with the article. Afterwards, feel free to search our site for related information or both!