Defined Creations is the Brand, the store, and the business that is sure to have what you need or looking for or maybe that little something that peeks your interest. Take a look at our menu or enter an item is the search bar. We're connected to a couple different affiliate companies and we earn a commission if you make a purchase. Our line was created with 'YOU' in mind. A Brand that's for anyone who have or is in the process of defining who they are mentally and or physically becoming the best version of their Ideal selves. We provide hand picked Vitamins and Supplements from the Worlds Top Brands. Plus, workout and exercise essentials for the active man or woman. Complete with an electronics department for all your gaming, exercise, leisure and home improvement needs. Follow us and you just might hear something, read something, learn something or see something that changes your life…. for the good. Thank you for your Support!
CREATE YOUR LIFE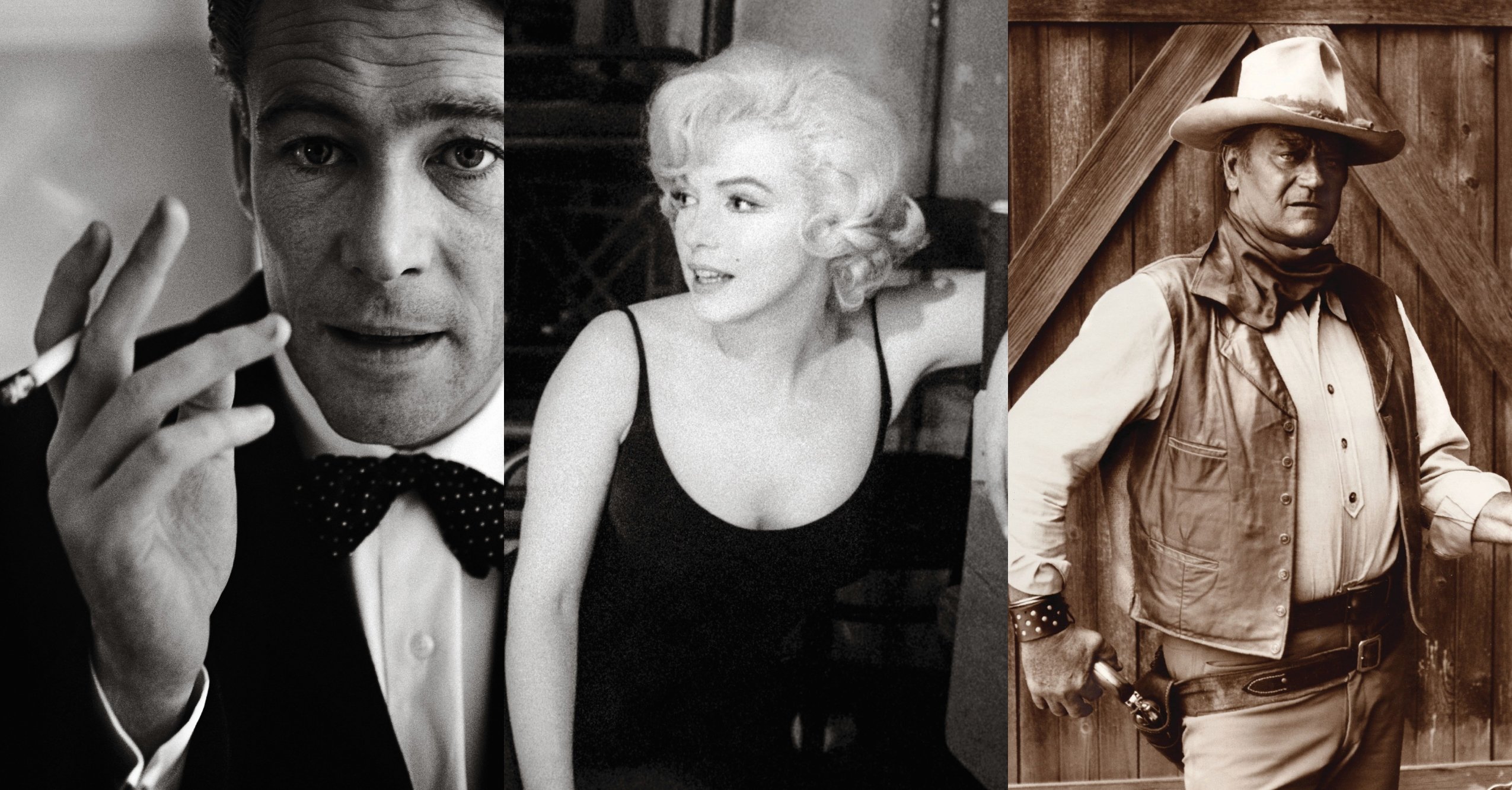 "Bob Willoughby: A Cinematic Life" is a long overdue, coffee table-worthy tribute to the pioneering lensman.
John Wayne on the set of "The Cowboys" in 1971 (© Bob Willoughby/Chronicle Chroma)
"To capture Bob Willoughby's work in a book is to capture exciting moments of motion picture history that a viewer can look at and study and enjoy over and over again."
Marilyn Monroe on the set of "Let's Make Love" in 1960 (© Bob Willoughby/Chronicle Chroma)
The great Tony Curtis was speaking about the American camera-wielder who was the first "outside" photographer ever hired by the major movie studios to create images for mainstream magazines such as Life and Look, inventing a new genre of photography in the process.
Steve McQueen on the set of "Junior Bonner" in 1971 (© Bob Willoughby/Chronicle Chroma)
The quote comes from Bob Willoughby: A Cinematic Life, a long overdue, coffee table-worthy tribute to the pioneering lensman from Chronicle Chroma books.
Miles Davis at Shrine Auditorium in Los Angeles in 1950 (© Bob Willoughby/Chronicle Chroma)
As his son Christopher Willoughby writes in the book, Willoughby basically invented the movie "still", coming up with "an ingenious method of shooting on movie sets without making any noise." And when nothing else was possible, he would duplicate whole film sets on adjacent lots. "As Dad would say, 'What are you going to do, come back without the shot?'"
Peter O'Toole at the legendary Beverly Hills Hotel in 1962 (© Bob Willoughby/Chronicle Chroma)
Willoughby shot his first cover for Life magazine in 1954 with Judy Garland, and the rest was celluloid history. He went on to capture jazz legends like Miles Davis and Duke Ellington, the entirety of Hollywood royalty from Marilyn Monroe to Steve McQueen, plus the Rat Pack and everyone notable in between.
The members of the Rat Pack during the filming of "Ocean's 11" in 1960 (© Bob Willoughby/Chronicle Chroma)
"My father's career as a Hollywood photographer [was] an interesting balancing act," Christopher recounts. "A push and pull between the movie studios and the multitude of magazines existing at that time."
James Dean on the set of "Rebel Without a Cause" in 1955 (© Bob Willoughby/Chronicle Chroma)
As he explains it, "The studios needed the magazines for publicity, and the magazines needed the movie stars to fill their pages. To maintain some sort of editorial independence, those images needed a story, or a specific angle, and couldn't be the standard publicity shots handed out by the studios. Often the magazines would ask for an 'exclusive,' meaning only they could run images from a particular scene in the movie. It was Bob's job to create that story."
Jean Seberg on the set of "Bonjour Tristesse" in 1957 (© Bob Willoughby/Chronicle Chroma)
He did so thanks to "his deep understanding and love of art. He had the ability to recognize a beautiful work of art from any culture or period and know what made it important," Christopher notes. "He was a tremendous collector, and he brought that mental catalogue onto the set every day. You can see those influences in his compositions and use of light."
Alfred Hitchcock and Sean Connery on the set of "Marnie," 1964 (© Bob Willoughby/Chronicle Chroma)
The legendary Peter O'Toole once put it slightly more poetically: "Bob Willoughby—a distinguished photographer— claimed to be a photographer, but was in fact an art connoisseur, an art dealer, lover of beauty and an archaeologist and carried a shovel in his car." Not for photographic purposes of course, but in case he passed any interesting sites where artifacts could be unearthed.
Frank Sinatra on the set of "The Man with the Golden Arm," 1955 (© Bob Willoughby/Chronicle Chroma)
Director Sydney Pollack (Out of Africa, Eyes Wide Shut) perhaps said it best, however, declaring that, "Sometimes a filmmaker gets a look at a photograph taken on his own set and sees the 'soul' of his film in one still photograph. It's rare, but it happens. It happened to me in 1969, the first time I looked at the work of Bob Willoughby during the filming of They Shoot Horses, Don't They?"
Audrey Hepburn on the cover of the book, published by Chronicle Chroma (© Bob Willoughby/Chronicle Chroma)
We'll leave the last word to Christopher Willoughby: "Most importantly, I think, Dad cared about the people he was photographing. His images are human and trusting. He always wanted them at their best, even in their unguarded moments— and his subjects knew this and trusted him," resulting in the iconic photographs you see here.
Tags: Alfred Hitchcock art Audrey Hepburn Bill Willoughby Chronicle Books Chronicle Chroma Books Entertainment Frank Sinatra james dean Jean Seberg john wayne magazine article Marilyn Monroe Miles Davis movies photography Sean Connery Steve McQueen

We have collected RSS feeds from some of our favorite websites and given our customers full access! We know that you want to sit back and enjoy the post, article and gossip and you have the choice to either click here Source or continue with the article. Afterwards, feel free to search our site for related information or both!