Defined Creations is the Brand, the store, and the business that is sure to have what you need or looking for or maybe that little something that peeks your interest. Take a look at our menu or enter an item is the search bar. We're connected to a couple different affiliate companies and we earn a commission if you make a purchase. Our line was created with 'YOU' in mind. A Brand that's for anyone who have or is in the process of defining who they are mentally and or physically becoming the best version of their Ideal selves. We provide hand picked Vitamins and Supplements from the Worlds Top Brands. Plus, workout and exercise essentials for the active man or woman. Complete with an electronics department for all your gaming, exercise, leisure and home improvement needs. Follow us and you just might hear something, read something, learn something or see something that changes your life…. for the good. Thank you for your Support!
CREATE YOUR LIFE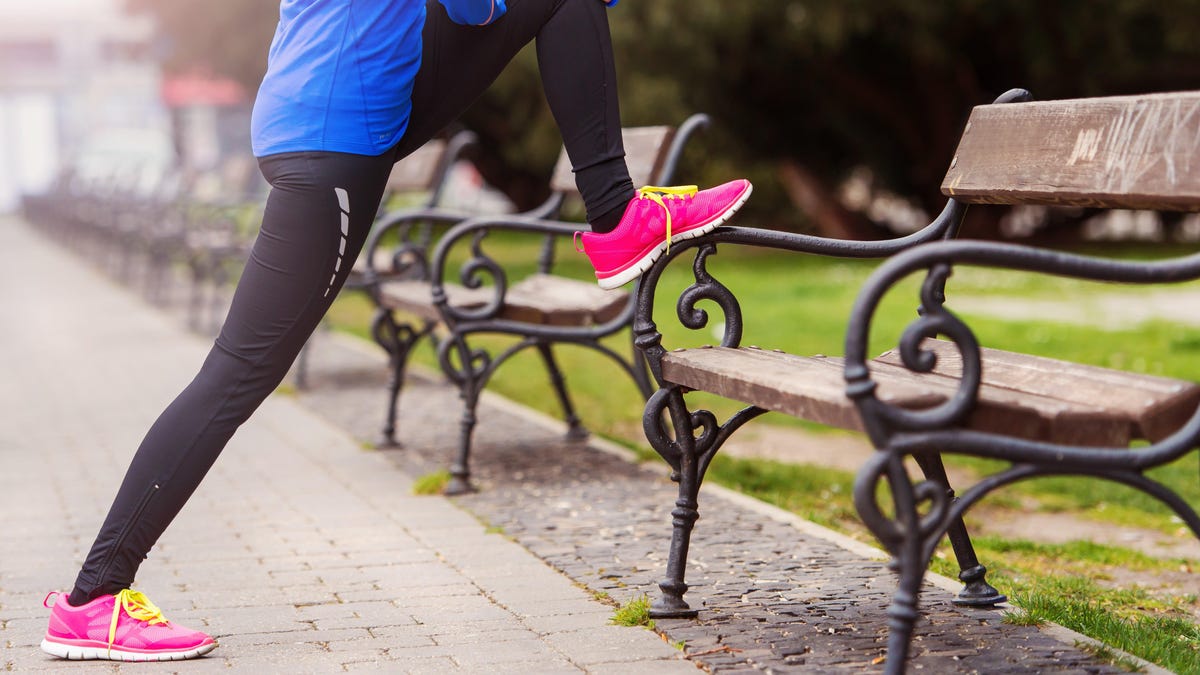 If you are a regular runner or cyclist, you are probably all too aware of the GI issues that crop up during a long workout or a race. Dealing with the sometimes explosive nature of runner's gut, which inevitably strikes during moments where there are no bathrooms in sight, has left many an athlete figuring out how to handle the aftermath of their bowels exploding on them mid-race. However, although pooping during a race is all but guaranteed to end in a walk of shame to the port-a-potty (and tank your race time), it turns out that pooping before a race can help you set a new PR. As with so many things, it's all in the timing.
A recent study, published in the Journal of the International Society of Sports Nutrition, suggests that pooping before a race may act as a performance enhancer by increasing the amount of blood that reaches the brain and by delaying the amount of time it takes to reach fatigue. In this study, elite triathletes were able to cycle longer when they pooped before their workout, compared to when they didn't. They also had more blood flow to the brain, which is a good thing to have when you're attempting something like running or cycling a ridiculously long distance.
Why pooping during a race is so complicated 
If you've ever felt the very sudden, very urgent need to poop during a race or long workout, you're not alone. Runner's gut is a common phenomenon, one that can affect newbies and professionals alike. There are a number of reasons why this happens. One of the main reasons is that running is a high-impact activity. "Running jostles around the contents in our stomach and intestines, which can lead to the urge to defecate during a race," said Brady Holmer, a researcher for Examine.com, which offers evidence-based nutritional analysis. "The higher the intensity, the greater the risk that the urge will appear."
The second major reason for runner's gut is due to blood flow. "When we have food in our stomach, or digested/undigested food in our intestines, our body will divert blood flow to those organs to help with the digestive process," Holmer said. "Without so much content in our GI tract, blood flow can be diverted elsewhere, [such as] the brain and working muscles, during exercise."
How to ensure a pre-run poop 
If we had the ability to reliably poop on demand, then runner's gut wouldn't be nearly the issue that it is. We have some tips here that you can try, and there are a number of ways to work on having regular bowel movements, which is almost as good. First and foremost, "dehydration can cause constipation," said Kate Edwards, a graduate student at the University of Tasmania, whose research focuses on understanding the causes of gut issues in endurance athletes. "A glass of water first thing in the morning can help start the bowel movements." A cup of coffee can help move things along, and it contains caffeine, which is also a known athletic-performance enhancer.
It also helps to warm up properly. "Exercise can make you need to go to the toilet, which is why you often need to poop as soon as you start running," Edwards said. "A proper warm-up can help get things moving." A good warm-up can include some light jogging, jump rope, or some gentle stretching can help get the gut warmed up, and cleared out, ready in time for your race. With the right set of conditions (and that all-important pre-run poop), you'll be setting a new PR in no time at all.
We have collected RSS feeds from some of our favorite websites and given our customers full access! We know that you want to sit back and enjoy the post, article and gossip and you have the choice to either click here Source or continue with the article. Afterwards, feel free to search our site for related information or both!