Defined Creations is the Brand, the store, and the business that is sure to have what you need or looking for or maybe that little something that peeks your interest. Take a look at our menu or enter an item is the search bar. We're connected to a couple different affiliate companies and we earn a commission if you make a purchase. Our line was created with 'YOU' in mind. A Brand that's for anyone who have or is in the process of defining who they are mentally and or physically becoming the best version of their Ideal selves. We provide hand picked Vitamins and Supplements from the Worlds Top Brands. Plus, workout and exercise essentials for the active man or woman. Complete with an electronics department for all your gaming, exercise, leisure and home improvement needs. Follow us and you just might hear something, read something, learn something or see something that changes your life…. for the good. Thank you for your Support!
CREATE YOUR LIFE
Kentucky's famed distillery substitutes a smoky peated malt into their proven bourbon recipe.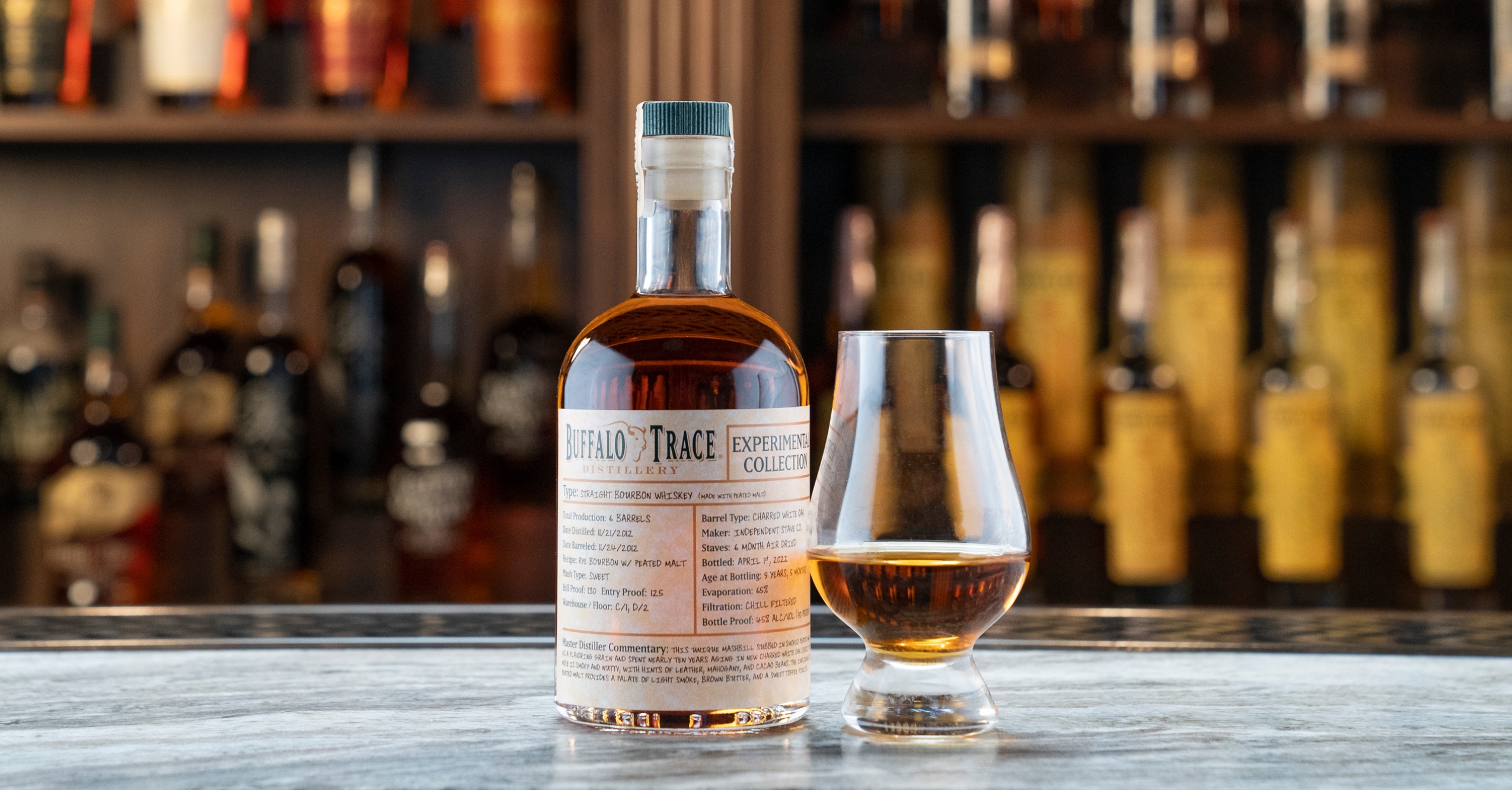 (Buffalo Trace)
Recently Distillery 291 founder Michael Myers told us how inspired he was by Buffalo Trace's Experimental Collection, the idea simply being he didn't want to be "singing the same song over and over every night." 
Habit breeds boredom. Why not create an avenue where you can play around a little bit? If you lightbulb a whimsical idea give it a whirl—what do you have to lose? Doesn't work out, it's nothing permanent. On to the next one. 
This thirst for investigation is where Buffalo Trace's Experimental Collection was born. If the famed Kentucky distillery decides a certain experiment isn't worthy of bottling, they won't. It's why the Experimental Collection expressions are released without timeline in very limited production.
For instance 2021's Buffalo Trace Experimental Collection saw the Kentucky distillery play around with baijiu for the first time ever. They distilled two of baijiu's main ingredients—sorghum and peas—and then aged the distillate for 11 years in three separate casks: uncharred, charred and toasted white oak. The flavors were far out, and we pull it out every now and then when we want something way out-of-the-box (mouthfeel was especially wild, like slick oil). 
For its 26th Experimental Collection iteration Buffalo Trace takes their Kentucky straight bourbon recipe and substitutes smoked peated malt in for traditional barley. That juice was then aged for nine years and five months in charred white oak barrels sourced from the Independent Stave Company. The result is simply dubbed Buffalo Trace Peated Bourbon.
"The Experimental Collection is not about breaking the rules of bourbon; in fact, 95% of our experiments stay within the confines of traditional methods of making whiskey," explains Buffalo Trace Master Distiller Harlen Wheatley. "We conduct this research to better understand the variables that affect our final flavor profiles." 
The end result is Buffalo Trace's world renown rye bourbon mashbill, only with a light trail of smoke—as if you took a sip of Blanton's just as you caught a whiff of your neighbor barbecuing down the street. 
"We don't divulge our recipes, however it was a healthy amount based on our assumptions of the impact on the flavor," says Wheatley when asked the percent of peated malt in the recipe. "We were successful in that we saw the flavor carry through distillation, but wasn't overpowering."
When asked if there was any thought of making this experiment in peat a permanent member of the Buffalo Trace's beloved portfolio, the Master Distiller remained coy. 
"The Peated Bourbon will likely remain solely an experiment for us, but you never know," Wheatley tells Maxim. "If our fans want more of it, we might just have to make more."
Due to the limited nature of the Experimental Collection releases, all come packaged in 375ml bottles in extremely limited quantities. Suggested retail pricing for Buffalo Trace Experimental Collection Peated Bourbon is $47, but you'll likely have to pay more if you can even find a bottle.
Follow Contributing Spirits Editor Nicolas Stecher at @nickstecher and @boozeoftheday.
Tags: Buffalo Trace Food & Drink Spirit of the Week spirits whiskey

We have collected RSS feeds from some of our favorite websites and given our customers full access! We know that you want to sit back and enjoy the post, article and gossip and you have the choice to either click here Source or continue with the article. Afterwards, feel free to search our site for related information or both!