Defined Creations is the Brand, the store, and the business that is sure to have what you need or looking for or maybe that little something that peeks your interest. Take a look at our menu or enter an item is the search bar. We're connected to a couple different affiliate companies and we earn a commission if you make a purchase. Our line was created with 'YOU' in mind. A Brand that's for anyone who have or is in the process of defining who they are mentally and or physically becoming the best version of their Ideal selves. We provide hand picked Vitamins and Supplements from the Worlds Top Brands. Plus, workout and exercise essentials for the active man or woman. Complete with an electronics department for all your gaming, exercise, leisure and home improvement needs. Follow us and you just might hear something, read something, learn something or see something that changes your life…. for the good. Thank you for your Support!
CREATE YOUR LIFE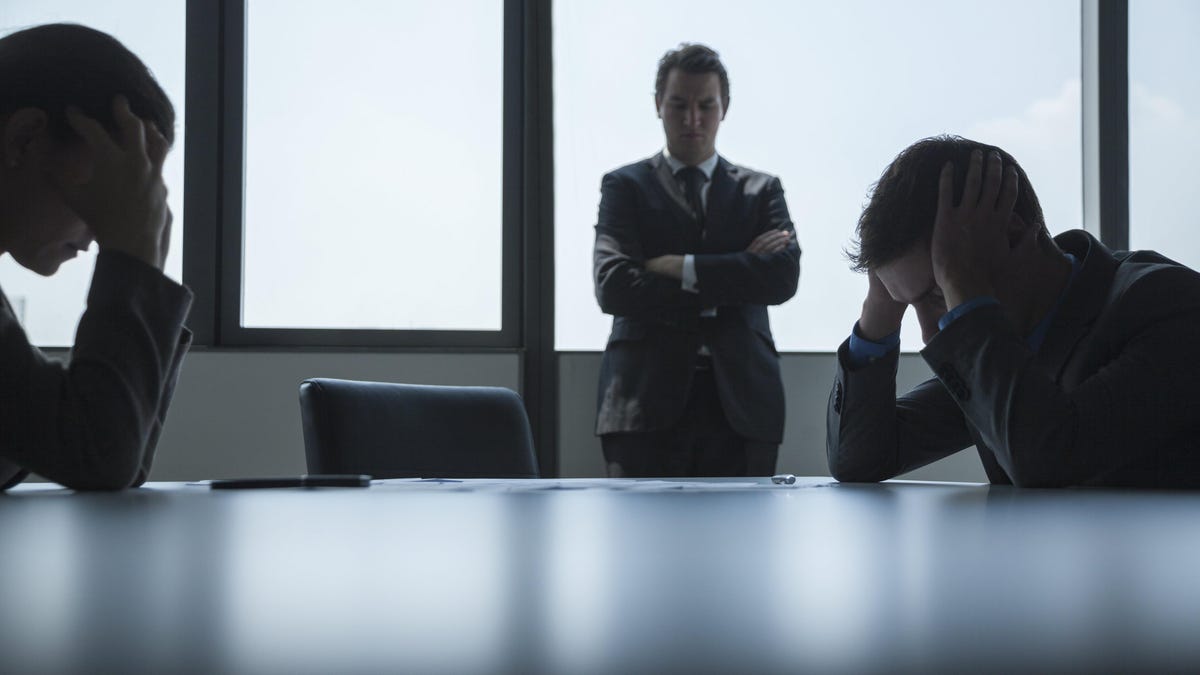 Conflicts between coworkers are normal: When you have multiple people collaborating on something, disagreements are bound to arise. In some cases, workplace conflicts can end up being helpful, as it gives colleagues a chance to hash out issues that have come up, and may even lead to a solution that works better for everyone.
But that's not always the case. Sometimes these disagreements can get heated—especially if office politics is involved. If you encounter coworkers in the midst of a tense or even hostile situation—or are involved in one yourself—here are a few de-escalation techniques that might be useful.
How to de-escalate conflicts at work
Give one (or all) of these strategies a try the next time you're involved in a workplace conflict:
Pay attention to your body language
If you feel as though you have to defend yourself, you may unknowingly adopt a more aggressive stance and body language than usual, but try your best to avoid it. Maintain a neutral facial expression, and keep your hands in front of your body in an open, relaxed position. Avoid crossing your arms, shrugging, and (literal) finger-pointing.
Understand your conflict style
According to Amy Gallo, an expert in workplace communication, most people approach conflict either as an "avoider" (staying away from it at all costs) or a "seeker" (appreciating brutal honesty and a robust debate).
De-escalating a conflict at work involves knowing which type you are, and then doing your best to go against your instincts. For avoiders, she says this means speaking up, even if it's hard. For seekers, this means taking a step back, and focusing on listening rather than speaking.
Listen, then respond
When someone is saying something we disagree with—especially if it directly involves us—there's the temptation to jump in and defend ourselves, responding to each and every one of their claims or accusations. But that's unlikely to make anything better, and, in fact, will probably aggravate the person you're interrupting. Instead, let them finish what they have to say, and then respond accordingly.
We have collected RSS feeds from some of our favorite websites and given our customers full access! We know that you want to sit back and enjoy the post, article and gossip and you have the choice to either click here Source or continue with the article. Afterwards, feel free to search our site for related information or both!